Zombie Alchemist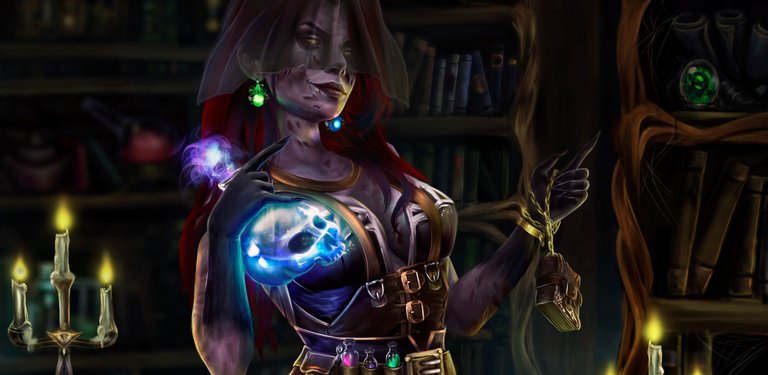 Very good night dear Hivers!!!
For today I have a design that I made last year for the game that I have told you about in my previous posts. For this job they asked me for a dead girl... yes, as you can see she is a Zombie Girl but with the characteristic that she is an alchemist. 🤔
I don't remember the description since I did this a few months ago and I don't know if she was already a Zombie or something went wrong in her work as an alchemist and it ended up like this 😱, you'll find out when the game comes out 😁😁😁.
I loved working on this specific design and those who already know me a little will know that I really like working on the details of each work I do. So, I dedicated her time to each one of the representative elements of what she is and personally I really liked the final result... I hope that you too. 😋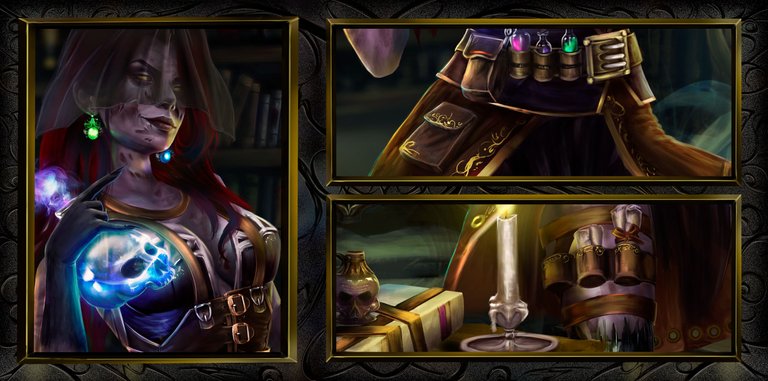 ---

---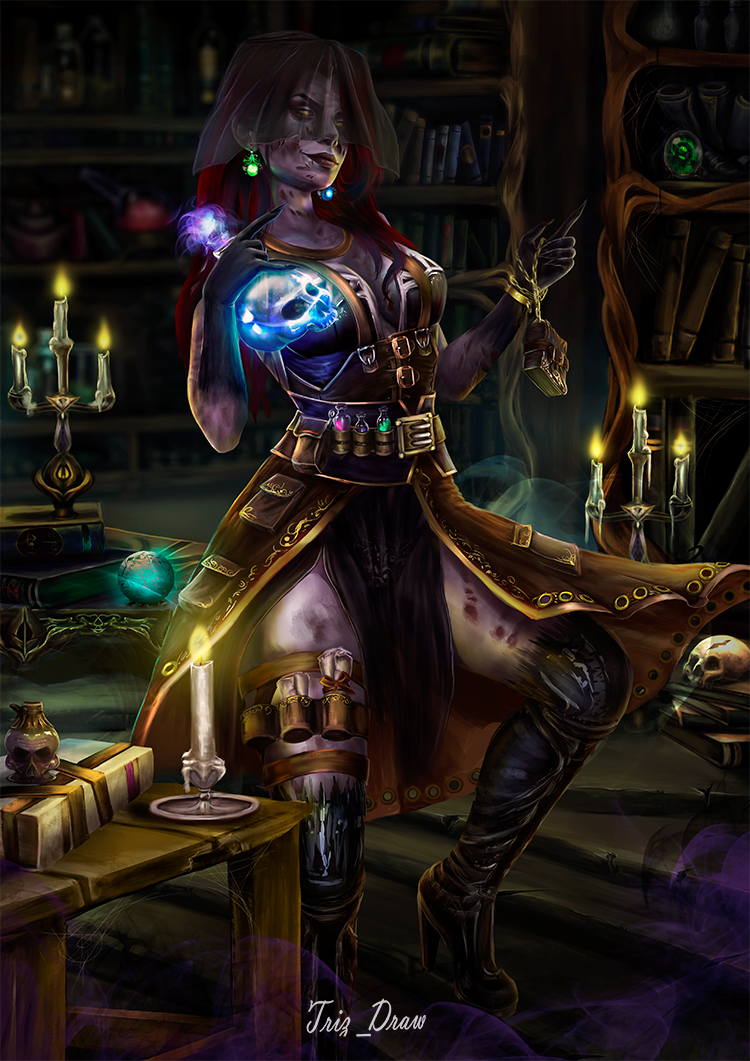 ---

---
---
So far my little post, I hope you liked it and thank you all very much for always supporting me, full grateful to all of you!!!
See you soon!

---
---