How to earn $GODS weekly - Play To Earn (P2E)
Hello Heroes and Gamers,
This will be a short but important update for those who have not been paying attention to Gods Unchained.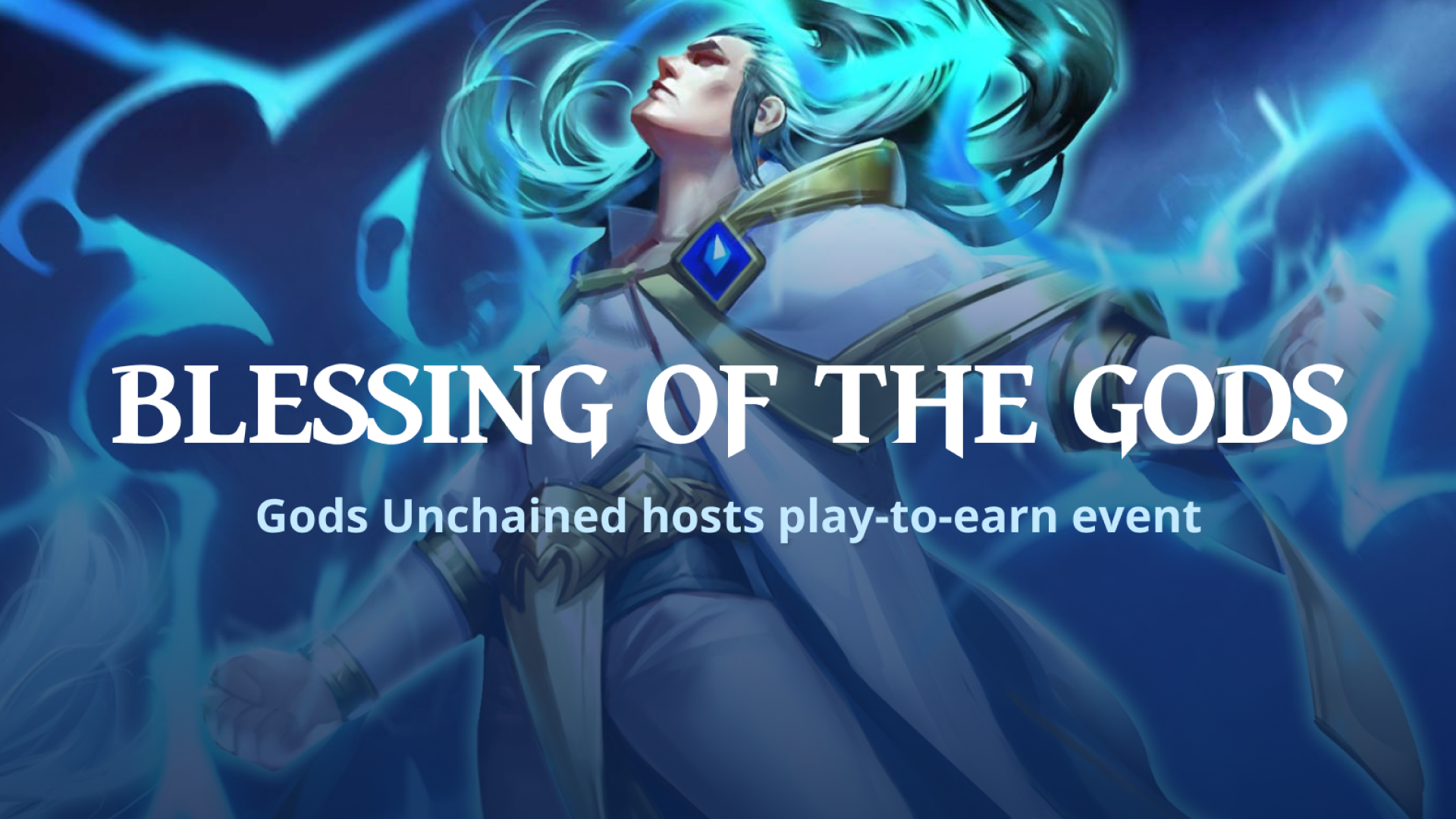 Since November, 2nd you can earn $GODS token every week simply playing Gods Unchained.
If you do not know what I am talking about but are interested, you should just register to the game and try it out: Gods Unchained.
If you would be kind enough to sign up using with my referral code: ReeluBRiUf on the website here https://godsunchained.com/account/register?referral=ReeluBRiUf that would be great.**
Disclaimer: This will be time consuming but if you enjoy the game, I guess you should be able to bare it :D
Weekly Point system:
Every week, you have the opportunity to win points. These points are a share of the weekly pool of $GODS rewards.
You cannot have multi accounts and they have been clear that they would ban anyone caught doing this.
$GODS reward per week = (Your total points / Total points of all existing players) * $GODS reward pool
1 $GODS = c.$7 at the time of writing !
Below are the rewards communicated by Gods Unchained's team:
Base weekly reward pool = 100,000 $GODS
Reach 50,000 weekly active players = 225,000 $GODS
Reach 75,000 weekly active players = 350,000 $GODS
Reach 100,000 weekly active players = 500,000 $GODS
So we will have between $700k - $3.5mn of $GODS rewards distributed every week ! Sounds tasty right?
How to get those?
Requirements:
Play 20 or more ranked games
Win 7 or more ranked games
Pass four rounds of each ranked game
Be at least Rank 4 (Purified Iron) on Gods Unchained by the end of the campaign to qualify
Play versus games with at least 17 unique opponents out of the 20 ranked games played

So you get between 1-2 points depending on your rank and then you can get 2 extra points by playing a lot of games.
As written above, you would need to play 40 more games at least to get the 2 bonus points.
Check GUDecks to know where you stand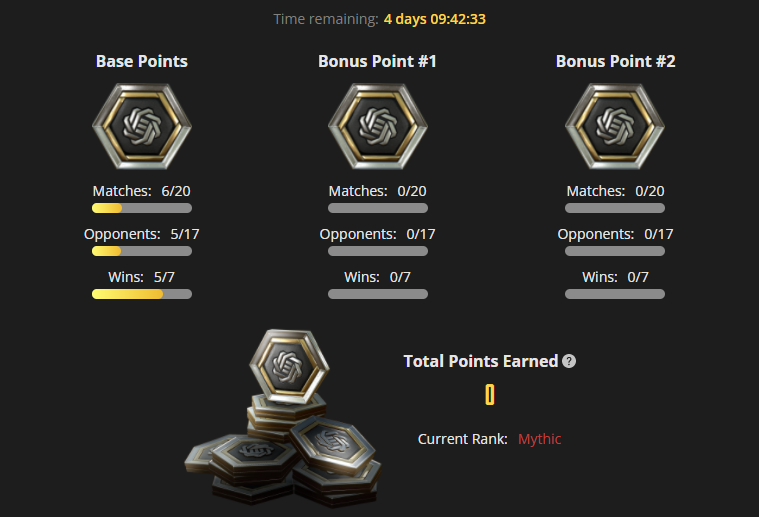 If you plan to get involved in the Gods Unchained Play To Earn community, you have to check out this website: https://gudecks.com/
To get to the summary below you have to go to the meta section => Player Stats => enter your account name
Through GUDecks you can also check where you sit during the Weekend Ranked Event where you can get some free packs depending on your win ratio.
---
---