Weekly Challenge! CRYPT BEETLE - First time playing with this card

---
The card of the week is the Crypt Beetle, I don't know if this post is still valid for the weekly challenge, but as it's my first, I'm learning from the possible mistakes.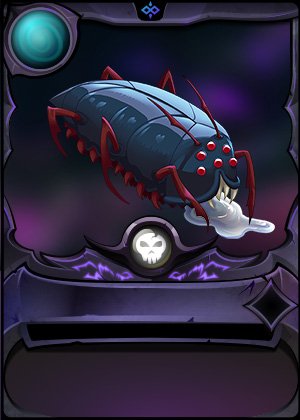 It was a lot of fun trying to come up with a strategy for a card I'd never used. After all, I use the Water and Life decks more.
You can check out the video battle at the link below, as the video had a problem when watching the battle.
Click here to see the battle
I put the Crypt Beetle first for the Shield issue, but it didn't work out very well. Per second I put the Creeping Ooze to slow down opponents, but it helped to not allow the speed boost that the opponent's Summoner would increase.
Then I put the cards with Magic Attack and Life Leech so that they would have an extra life when they reached position 1. The Rifting would already have a high stacked life to hold a time for the Twisted Jester to deal some more damage because it has 2 attack .
Unfortunately the strategy did not work, but I enjoyed testing. Crypt Beetle is a possible card for common battles in a secondary strategy.
Stimulating the weekly challenge
In addition to participating in the weekly challenge, I decided to also buy a unit of the card of the week, in this way it is a way to move the market even if minimally, and if everyone adheres to this strategy I think it would be a good idea to increase the flow of cards between the users.

And I will draw one among the users who comment on this post as well.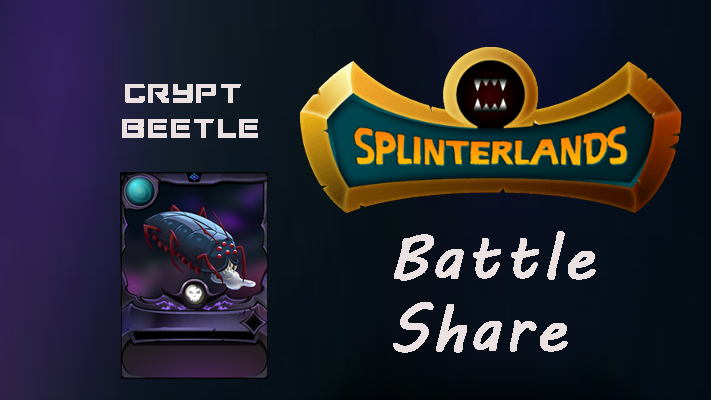 ---
▶️ 3Speak
---
---