Multiple Earnings for Rabona Game players: HIVE, RBN, SPORTS & ONEUP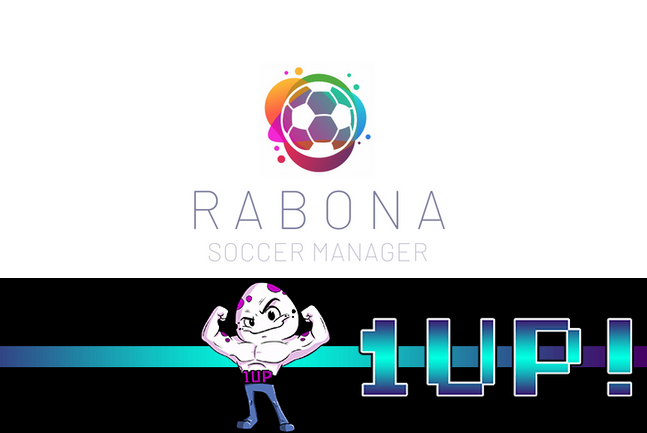 Rabona is an online massive-multiplayer soccer management game built on the Hive blockchain. A player decides how to build and develop his team (player purchase, sales and assets management), takes on the role of the head coach of his team (set formation, train players), and manage the financials of his club to ensure profitability. The essence is to lead a club to the top of the league, and become the champion at the end of the season which comes with huge prices. The winner of the just concluded season earned as much as 12 HIVE for finishing top of the league of champions.
I have played Rabona for the first 50 seasons and my team has grown tangibly in size and quality of players, fanbase and my club can boast of several assets (stadium, shops, hotels, parking lots, Youth sports Academy) which are run profitably. In the last 20 Seasons, my team has maintained an average of 20 million RBN earning at the end of each season in addition to Hive rewards from the game pool. At today's exchange rate, about $2 gets added to my team's Hive wallet at the end of each season.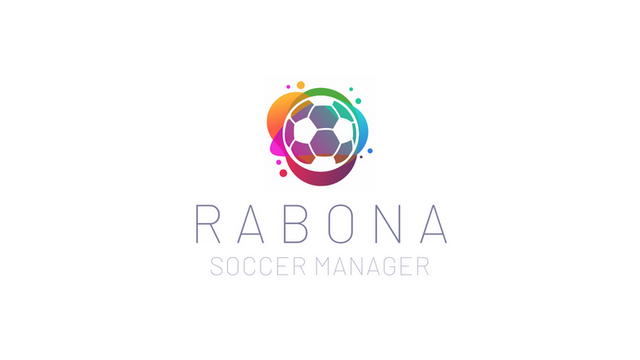 Aside from the in-game earnings and game reward pool, I make contents about my team and the Rabona game in its entirety and I've earned tonnes of author rewards in terms of HIVE, LEO, SPORTS, NEOXIAN depending on the coverage of the post. In the past, such posts marked #rabona usually received an upvote boost from @Rabona and the co-founder which rounds into $3 - $5 each time. This adds to the earning option that's available for the game being built on the Hive blockchain. Some other users are able to scout high OS players and sell them to others for millions of RBN and can even turn a highly rated player into a NFT and rabona collectibles.
Since Hive blockchain is open ended in terms of building, growth and ideas, new communities, tokens are created each day with awesome use cases. One of such latest addition is 1up.zone dedicated to rewarding game lovers who create gaming contents. This covers useful guides, full game tutorials, experiences and other game related contents which may be of interest to gaming content consumers. I've been a part of the 1UP community and earned some ONEUP tokens in the process. It's interesting to note that the token is worth owning as a game lover on Hive and I decided to add it to my hive-engine token curation list.
The community lead @Flauwy with his team are determined to collaborate with all game related communities on Hive to ensure that all game lovers also have their bite of ONEUP tokens. In a recent development tagged "The 1UP Delegations Program", a framework was created to stake 500k ONEUP from the 1UP reserve on the dedicated account @oneup.delegation to hand out delegations for games, curators and communities. So far, several gaming communities and curators have received delegation numbering 15. Of all the the games so far supported, the only soccer management game - Rabona is yet to be covered. See screenshot below.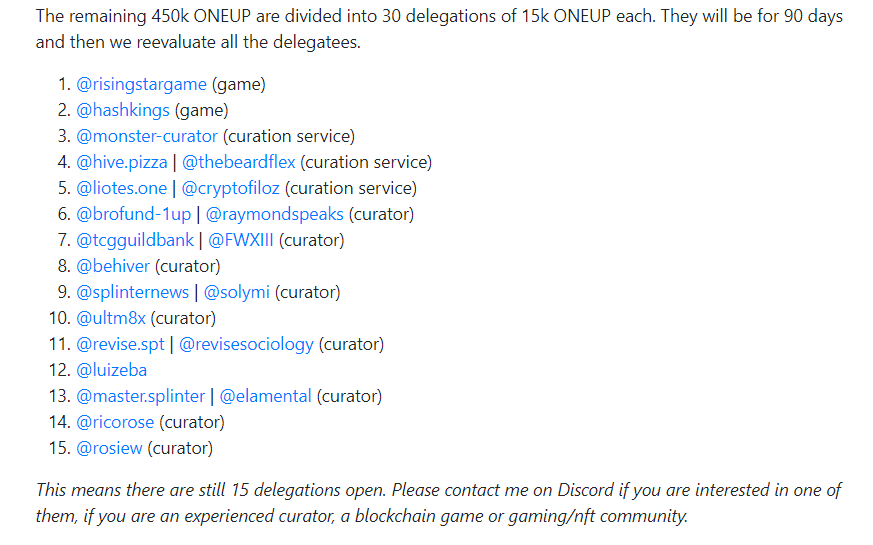 Being a Rabona lover, I've powered up 3,100 ONEUP tokens already to help curate the #rabona tags so content creators can receive ONEUP in addition to their authorship rewards. I'm also expectant that soon, @Flauwy would love to give out ONEUP delegation to support #rabona related contents with ONEUP token and that would mean a lot more rewards. With this development, Rabona game players can now have ONEUP token added to their game rewards when they share their gaming experiences, tips, guides, questions, critique with the 1UP community by adding the #oneup tag or using the 1up interface to share such posts.
With the above, Rabona game players can start earning four rewards - HIVE, RBN, SPORTS and ONEUP in account of their engaging the game fully.

What are you waiting for? Kindly follow @uygames the curation account and drop a comment under this post indicating that you create a quality #rabona post and would love to earn some ONEUP tokens. Remember, quality of post is essential so as to help the 1UP community grow.
It can only get better!
---
---