Don't miss Upcoming ONEUP Airdrops & Giveaways - Get Involved ...

Five days ago, @nftstudios, an innovative NFT company focused from which development kitchen births 1UP Community and ONEUP Token organized it's first ONEUP giveaway tagged "The Great ONEUP Token Giveaway! (Get 100 Tokens For FREE!)" which required 1UP community members to undertake some social actions on the social handles of NFT Studios. It was cool to have stumbled that notification right on time and I did my part to help the socialmedia 2.0 front of NFTStudios to earn the right engagement that would attract more game lovers investors to Hive via the 1UP community.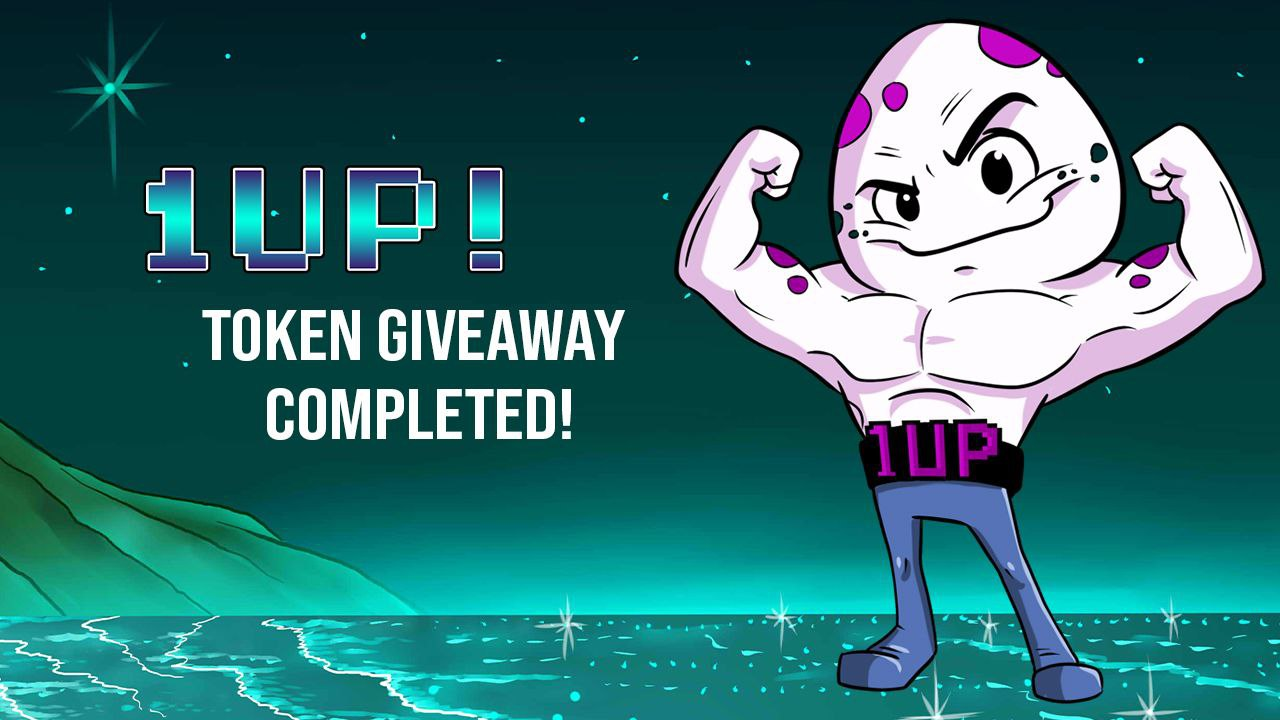 Yesterday, the Giveaway was concluded and 100 ONEUP tokens were sent to verified participants who undertook the project. I gladly received mine - 100 ONEUP. That's huge for a start for a hive-engine project that is less than two months old. The 100 ONEUP tokens as at the time of its distribution was valued at 7 HIVE. This is me saying a big THANK YOU to the 1UP team for this first bounty. We're waiting for more and we'll participate more for the community building.

That is just the beginning of the airdrops and the giveaways that would be coming from the 1UP community. As clearly stated in the information post about 1UP as put up by @Flauwy somw weeks ago, it was clearly stated that differnt airdrops and rewards are in store for all Hivers who participate in the 1UP community. Indeed, reserve for bounties and airdrops constitute 30% of the total ONEUP supply.
Upcoming Airdrops
We will release a serious of different airdrops and rewards for people who participate in the 1UP community. source
It is also very signifcant that the team leads of the 1UP community are geared into development and are consiously allocating unique amount of ONEUP token for development purposes. In fact, I'm seeing a similar drive like what we had in the LeoFInance community some months ago.
We want to attract people who are builders and should be rewarded with a proper stake in oneup. We have reserved a large chunk of our supply for that. Stay tuned for more details. source
The Next Bounty may come with ChiFiBots Launch
The 1UP community is geared to developing bridges for NFTs to other blockchains, and that is to start with Aspire where the team created NFT Studios and built ChiFiBots. ChiFiBots is a collectible trading card game that utilises Non Fungible Tokens built on the Aspire Blockchain. from the looks of things, ChiFiBots on Hive would have a close look like Splinterlands and I see another web of wealth creation from gaming on Hive.
Tis linkage would help secure 1UP as a marketplace that links Aspire and Hive digital assets and we know the beginning of ot may have to come with an airdrop to ONEUP holders.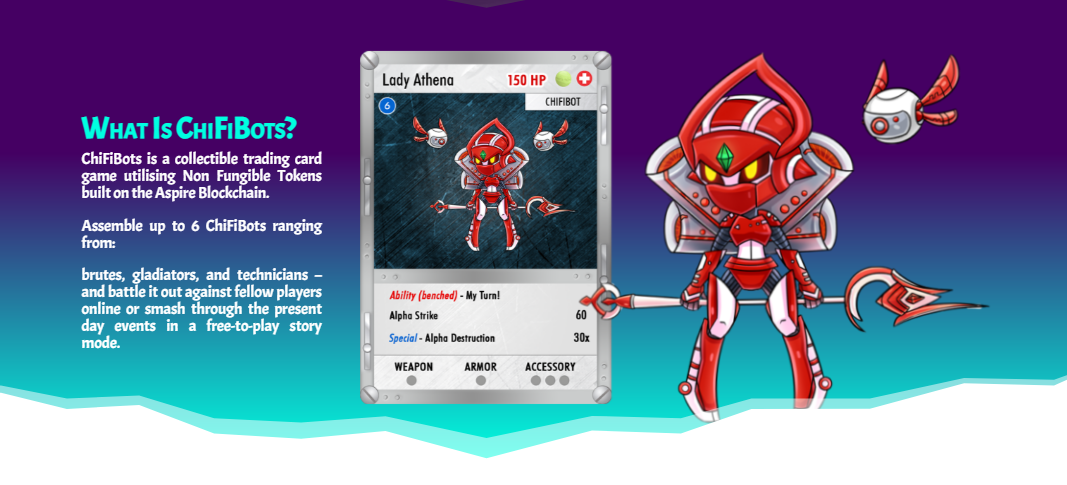 source
ChiFiBots would be another huge attraction for the Hive blockchain and there is no better way of preparing to secure a solid shares than investing in ONEUP token. Already, curation rewards and dieselpool LP rewards for ONEUP token is mouthwatering and rounding to 300% APY.
The vision of strategically establishing GameFi on Hive is very clear and we know what that means. Like I had shouted when LEO was on motion that buying the tokens 19 months ago was not a FOMO but a thought-out investment. Here's another beginning of a great project still on Hive blockchain.

Contact NFTstudios on other socialmedia
The 1UP team are so open for discussions, ideas and contribution regarding to the growth of the blockchain gaming community on Hive blockchain. Utilize these handles to reach them.
---
---