Play 2 Earn NFT and Gaming Update - Weedcash NFTS Released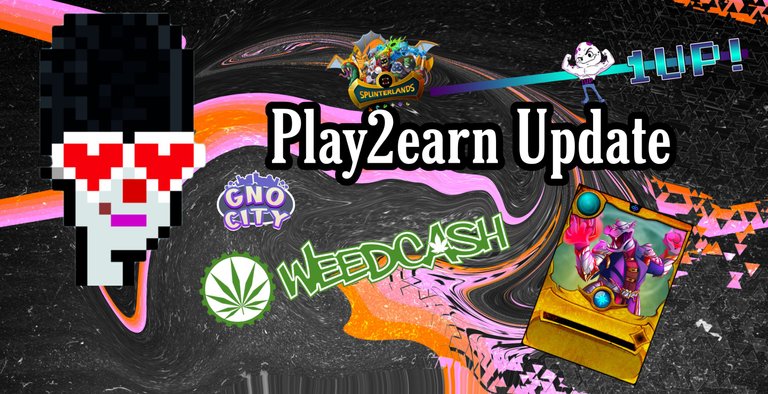 it has been a few days for any kind of update on the play-to-earn games so I thought I would do a little post.
First I want to thank @flauwy for letting me be a curator for 3 months was great and I am so excited for the future of oneup and cartel. This is truly going to a top tribe and community on hive and crypto.
Splinterlands
In this game I have been stocking a few more cards, This has included me getting some leveled-up cards to try to get and compete in silver rank better, Having the power is not all that matters if you don't have cards to compete in that league.
Not much else going on besides trying to complete my daily but even then all I get is credit or potion as I try to get and stay in silver rank.
Rising Star
This is an awesome slow idle game that I don't understand why more people don't play. It is a real free-to-play game as you can start at level one and work better cards over time.
I have just opened a pack, I have thought I should save to get to 1000000 starbits or even 1 million but I want to get more cards to get more fans... Maybe I should just buy the cards... well check out what I got below.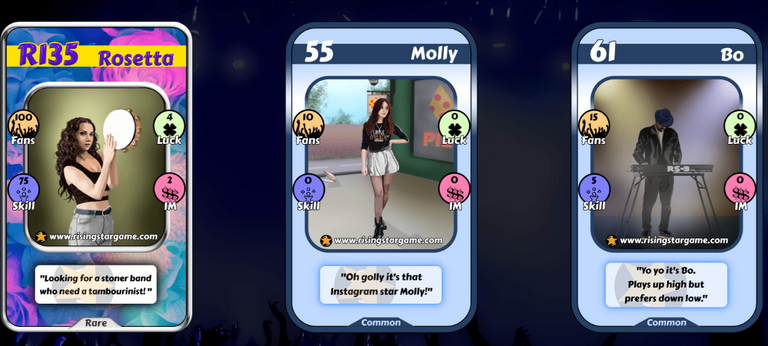 I am not going to complain got another 125 fans but as I said above I may just buy cards with high fans and skill for a little while.
GNOCITY
This game has got some slow updates but I got to say for a passive game it only takes about 5 mins a couple of times a day to heal and disable your cards. I mean you can do other quests or stories and a few other things but I just leave it as a passive games
I earn about 50-100 gnoken a day so far, So not too much but I am just adding them to the liquid pool on Alcor alcorfor now. They have opened a market on gnocity site but Most of the Gnomes seem way overpriced but maybe that is me being cheap haha.
So for the few cards I have, I am earning slowly but Not close to my 60 or so wax investment.
Beast Garden
This is the newest wax or play2earn game I have found, Mostly thanks for @chubb149 but I am thinking it may be worth playing comes the future, I bought a few cards but I got to say I SUCK. O got more research to do on the cards to see who and what is stronger. I so far only have 1 win out of 4 but ATM I am just playing 1 a day and stacking BGFOCUS. So if you have played this game and got any tips let me know, please.
Weedcash NFTs
I have also now started my own NFTs over on weedcash, These are something that I love about the new outpost frontends. I am hoping soon we can move but ATM can only be accessed with weedcash at https://www.weedcash.network/nfts/
I am planning to release 1-5 NFTs a week as I have been making them for a while now. I was doing them on wax but it is getting too much for ram with the lack of sales anymore compared to a few months ago plus I would rather support the hive ecosystem.
I am doing
15% of the NFT sales getting burned
15% Being Powered Up to @skylinebuds-weed curation
15% Powered up to @skylinebuds
15% To buy other NFTs on Weedcash
15% to Liquid Pools to help weedcash
This helps out both my self for making the NFTs and Also to Support the Weedcash Community. This can all be seen weekly in the delegation report on the @skylinebuds-weed account. Those are planned to come out Mondays.
---
---