Quick Level Up for a + 200% rental return...
I noticed this morning that I had one short of an L5 of the Merdaali Guardian....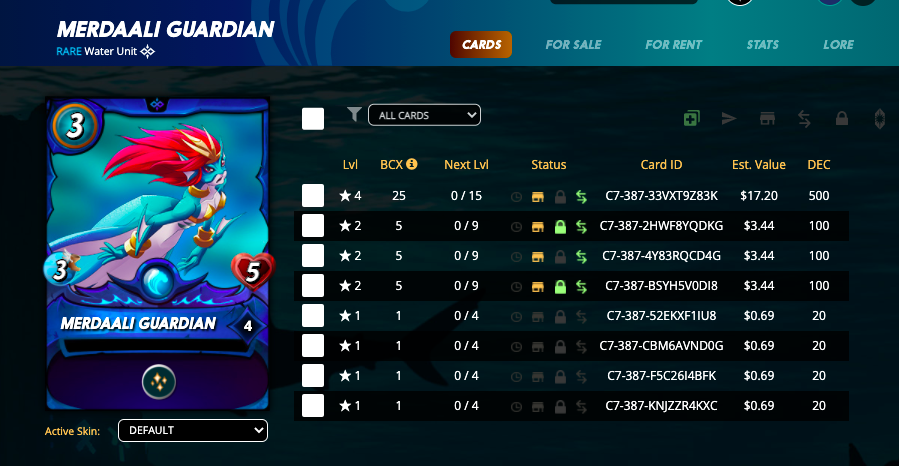 So I decieded to check whether it was worth spending the $0.69 to buy one additional card to take this a L5.
Fortunately you can search on the excellent PeakMonsters to find what the going rate is for each level of rental per card, and there was quite a difference...
35% for an L4 rental
More than a 200% return for an L5 rental...


Now I actually think prices are going to drop dramatically after the General Sale so it was a bit tight whether it's worth buying this card or not, as I've probably only got 1 month of return until everything drops by at least 100%.
However in this case, it was so close and such an increase it makes more sense I think just about to leverage a bit more from my already existing cards!
And, besides, I'm selling off the dross anyway, so that covers this.
Of coruse by the time i level up this card, all of this may have changed, but for $0.69 I THINK I can risk it!
---
---