Winning games with Dragons on Gold Rank!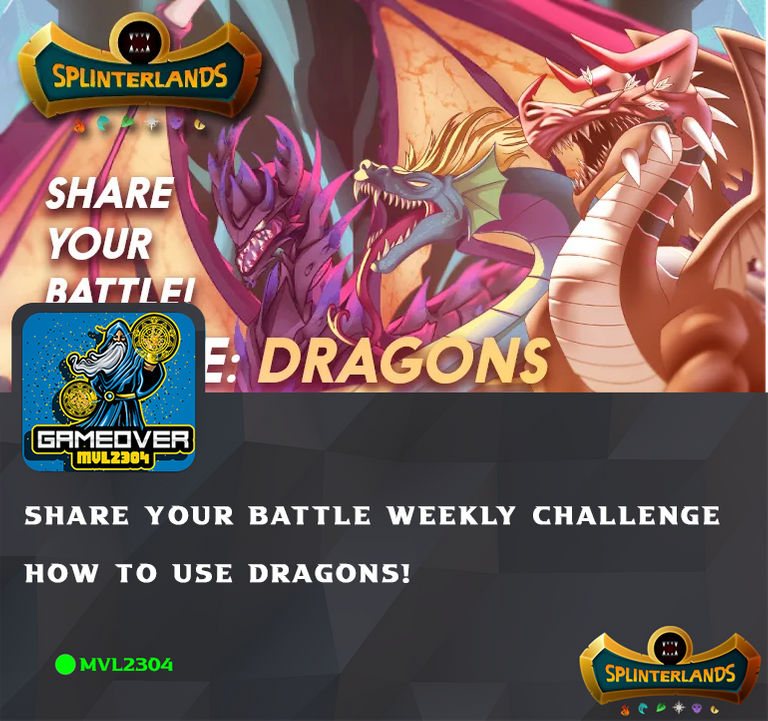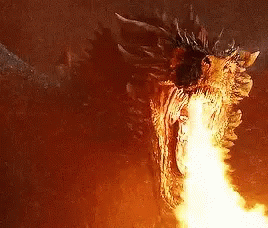 Los dragones en Splinterlands son sinonimo de muchisima fuerza. Eso es algo que no se puede poner en duda y la prueba son las cartas en si mismas, pero no por ser muy fuertes significa que siempre vas a ganar con ellas, hay que saber utilizarlas tambien y ahi es donde radica la importancia de estas en el juego. En el desafio de hoy les traigo algunas partidas usando estas cartas en rango Oro, para que tengas estrategias que puedas usar en tus batallas si decides escalar hasta este rango y te toca Focus Dragon. ¡Bienvenidos!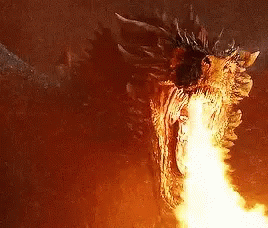 Dragons in Splinterlands are synonymous with a lot of strength. That is something that can not be doubted and the proof is the cards themselves, but not because they are very strong means that you will always win with them, you have to know how to use them too and that is where the importance of these in the game lies. In today's challenge I bring you some games using these cards in Gold rank, so you have strategies that you can use in your battles if you decide to climb to this rank and you get Focus Dragon. Welcome!


Mi focus de hoy es justamente de Dragon, asi que decidi ir con todo.
Enfoque mis alquileres en 2 puntos, Full Magia y Melee/Ranged. En ambos casos lo combine con Agua y por supuesto, con las cartas Neutrales.
Mi equipo de Magia esta hecho para enfrentar a todo, pero enfocandose mas en enfrentar a la propia magia en si, con Delwyn Dragonscale como mi invocador, con Djinn Oshannus, Naga Brute o Void Dragon como posibles tanques o Robo Dragon-knight o Chain Golem para combinar. Ruler of the Seas es muy importante en este sentido por el Silence y el resto es para cartas muy potentes como Diamond Dragon o Black Dragon.
Para enfocarse en el Melee las posibilidades se hacen muchisimas, con Quix the Devious como invocador, ese debuff de Velocidad es buenisimo, si analizas este pequeño set de 30 cartas tienes combinaciones para practicamente todo, quizas donde mas dificil sea sacar una alineacion es en batallas de mana bajo, pero eso pasa casi siempre con Dragon, igual abajo dejo batallas en ese rango, asi que tampoco es imposible.
My focus today is precisely Dragon, so I decided to go all out.
I focused my rentals in 2 points, Full Magic and Melee/Ranged. In both cases I combined it with Water and of course, with Neutral cards.
My full Magic team is made to face everything on the game, but focusing more on facing the oposing magic itself, with Delwyn Dragonscale as my summoner for the magic attack buff, with Djinn Oshannus, Naga Brute or Void Dragon as possible tanks or Robo Dragon-knight or Chain Golem to combine. Ruler of the Seas is very important in this sense because of Silence and the rest is for very powerful cards like Diamond Dragon or Black Dragon.
To focus on the Melee/ranged battles the possibilities become so many to name it all, with Quix the Devious as my summoner, that Speed debuff is undervalued, if you analyze this small set of 30 cards you have combinations for almost everything, maybe where it is more difficult to get a lineup is in low mana battles, but that happens almost always with Dragon, even below I leave battles in that range, so it is not impossible.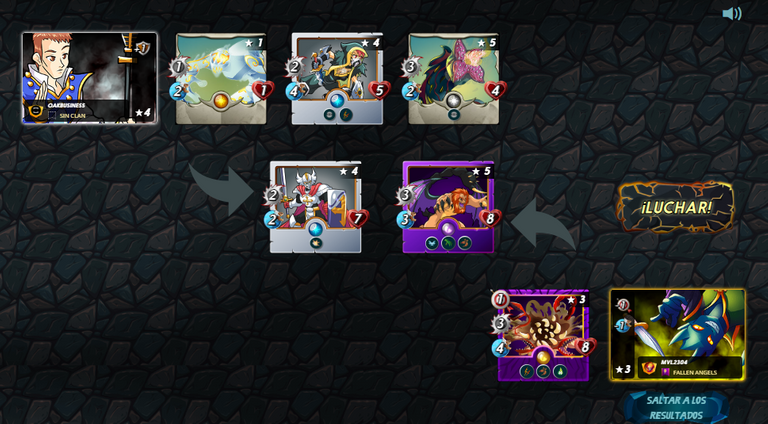 En una batalla donde solo se pueden usar cartas con Melee creo que la peor combinacion posible para enfrentar es Fly+Thorns y eso te lo da Manticore por tan solo 4 puntos de mana, a eso le sumas el Poison+Thorns de The Vigilator y obtienes una mezcla explosiva para este tipo de batallas.
In this kind of battle where you can only use cards with Melee Attack I think the worst possible combination to face is Fly+Thorns and that gives you Manticore for only 4 mana points, add to that the Poison+Thorns of The Vigilator and you get an explosive mix for this kind of battles.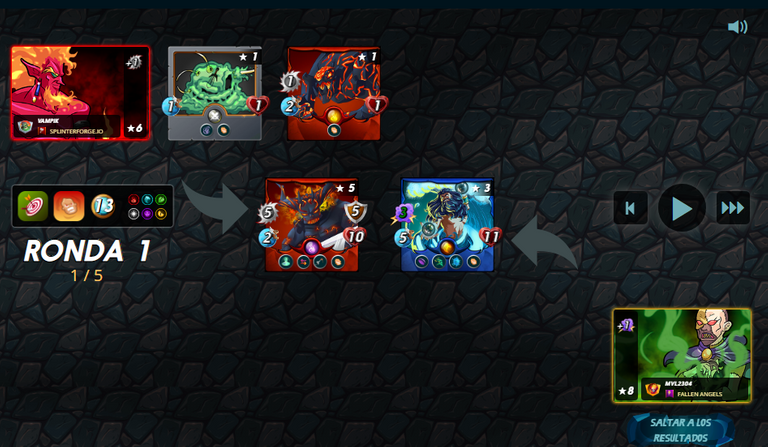 El mana bajo no es problema cuando sabes como colocar las cartas, el Spreading Fury convierte a Djinn Oshannus en una maquina de esquivar increible despues de recibir su primer golpe, tiene mucho ataque magico y el Forcefield es espectacular para reducir a nada a una carta tan peligrosa como Forgotten One, ver esta batalla es muy disfrutable.
a Low mana battle is no problem when you know how to place the cards, the Spreading Fury turns Djinn Oshannus into an incredible dodge machine after receiving his first hit, he has a lot of magic attack and the Forcefield is spectacular to reduce to nothing a card as dangerous as Forgotten One, watching this battle is very enjoyable.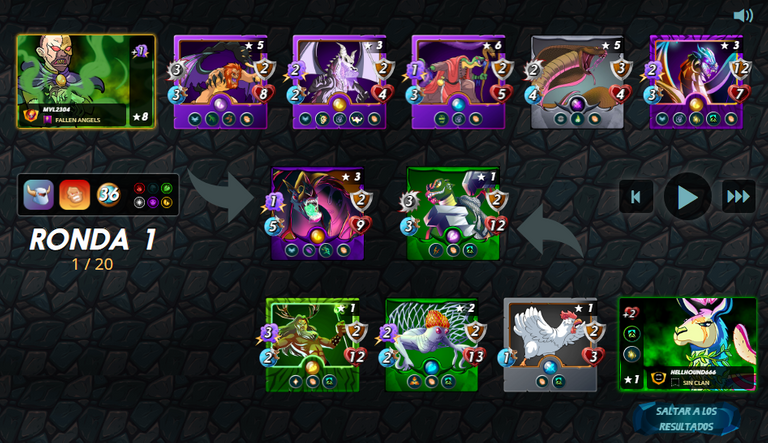 Enfrentarse a la poderosa combinacion de Llama + Kron tampoco es problema para este set de cartas, de nuevo el Spreading Fury hace estragos al poner la velocidad de mi Void Dragon en 8 puntos, y eso combinado con las habilidades de mis cartas deja a Kron reducido a una pequeña amenaza, ni siquiera llegó a matar a ninguna de mis cartas.
Facing the powerful combination of Scarred Llama Mage + Kron The Undiying is also no problem for this set of cards, again the Spreading Fury wreaks havoc by putting the speed of my Void Dragon at 8 points, and that combined with the abilities of my cards leaves Kron reduced to a small threat, he didn't even get to kill any of my cards.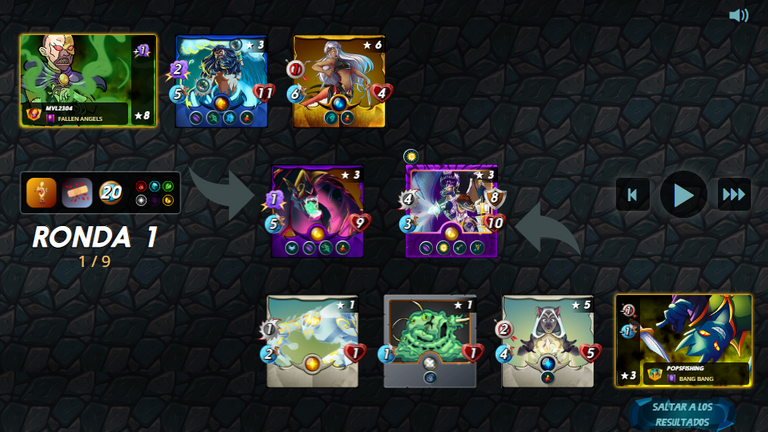 Otra gran combinacion de cartas, Void Dragon funciona como tanque por su habilidad Fly y su tremenda velocidad, asi Oshannus recibe los ataques reducidos por el Forcefield, va haciendo mucho daño y Naga Assassin lo apoya desde atras con una tremenda velocidad tambien y ese Backfire por si aparece algun Sneak.
Another great combination of cards, Void Dragon works as a tank for his Fly ability and his tremendous speed, so Oshannus receives the attacks reduced by the Forcefield, doing a lot of damage and Naga Assassin supports him from behind with a tremendous speed as well and that Backfire in case a Sneak appears.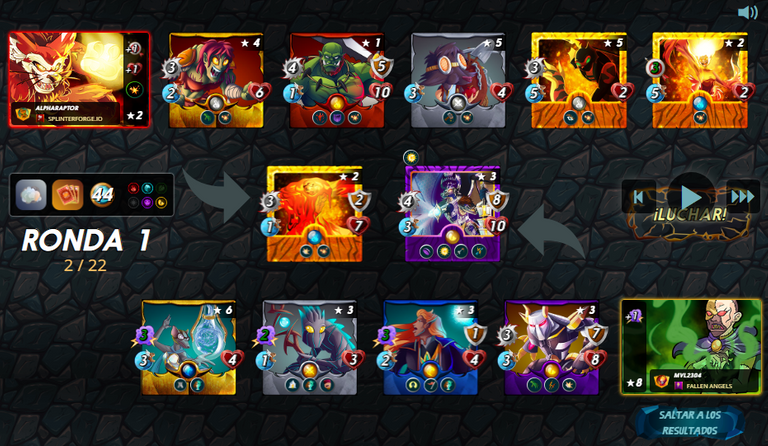 Yodin Zaku es otro invocador muy dificil de enfrentar por el Blast, la mejor manera de lidiar con el es metiendo mucha potencia de ataque y combinar muy buenas habilidades de apoyo, aqui tienes un ejemplo perfecto para eso.
Yodin Zaku is another summoner very difficult to face because of the Blast, the best way to deal with him is to put a lot of attack power and combine very good support skills, here you have a perfect example for that.

Entender los puntos debiles donde le puedes sacar ventaja a tu enemigo es primordial para convertirte en un buen jugador ¡enfocate en mejorar eso y veras como tu winrate aumentará muchisimo!
Recuerda que toda carta tiene una utilidad real y siempre podras sacarles ventaja si las estudias y analizas bien los datos que tienes a la mano, Muchas gracias por haber leído y espero que te haya gustado, no olvides seguirme si quieres ver mas contenido como este y nos vemos en mi siguiente post. ¡Saludos!
Understanding the weak points where you can take advantage of your enemy is essential to become a good player, focus on improving that and you will see how your winrate will increase a lot!
And remember that every card has a real utility in this game and you can always take advantage of them if you study them and analyze well the data you have at hand, Thank you very much for reading and I hope you liked it, do not forget to follow me if you want to see more content like this and see you in my next post. greetings!



Si eres hispano y quieres unirte a un clan haz click aqui

All game images are taken from the official game website and Splintercards, credits to whom it may concern.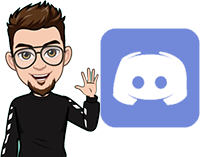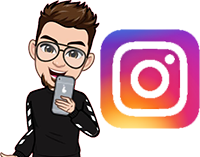 ---
---