It's possible to Earn Crypto for Free!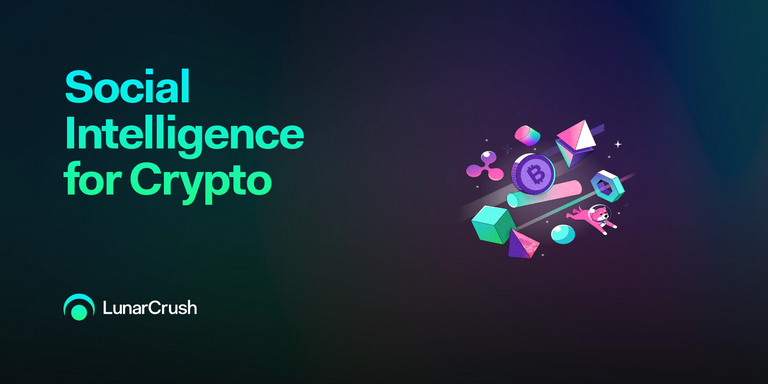 Hello Hive Family!
I know that many of us are looking for ways to earn crypto without any investment, so I found something legit with a good potential. I'd like to introduce you Lunar Crush and how to earn on the platform.
LunarCrush is a social intelligence platform for cryptocurrency investors.
It is a new blockchain start-up launched a few months ago and I'm accumulating the token completely free of charge, without any investment, just some minutes of my daily free time.
Using social intelligence, Lunar Crush allows users to analyze social information and to track social insights regarding the crypto market in order to be able to intercept high-potential crypto.
Currently the platform is in the promotion phase, therefore it allows users to collect some tokens (LUNR) daily by answering short questions within its sections, as you can see from the screenshot below:

Every day, at 00.00 UTC, Lunar Crush calculates how many points you have earned by engaging on the platform (answering short questions) and every day they are automatically converted into Lunr. Here's the Coinmarketcap link for Lunar Crush:
https://coinmarketcap.com/currencies/lunr-token/
How does LunarCrush Opinions work?
LunarCrush Opinions, captures how you're feeling about the crypto market. With LunarCrush Opinions, you'll be able to provide opinions on trending topics, sentiment on coins, the value of specific influencers, rate the accuracy of social posts, and so much more. As users are asked many questions each day throughout their LunarCrush experience, they'll be able to not just provide feedback, but they'll also be able to see data visualized at scale across millions of LunarCrush users.
Providing opinions on the crypto market on LunarCrush will not only be valuable to the community, it'll also reward any user who gives an opinion. Users can earn anywhere from 1–3 points for each opinion provided. These points will become a very substantial piece of a user's daily points. All of these points will be converted to Lunr tokens.
I share with you my referral link, if this article was useful and you want others in the future, use my link to sign up on Lunar Crush: https://lnr.app/s/MxvZkq
Introduction to Torum – SocialFi Metaverse Pioneer of the Crypto Space
Torum is the world's largest SocialFi ecosystem (Social Network + NFT + DeFi + Metaverse) that is specially designed to connect cryptocurrency users.
The Web3.0 ecosystem is built on a social media platform, coupled with a yield farming platform for DeFi players, an NFT marketplace for crypto artists and Avatar NFT for Metaverse enthusiasts.
XTM is the multichain (Ethereum + Binance Smart Chain + HECO Chain) utility token of Torum ecosystem and it's now listed on Kucoin, Huobi, Uniswap and Pancakeswap.
Read Torum Whitepaper to discover XTM token utilities and the potential of the ecosystem (Crypto-social platform + DeFi platform + NFT marketplace + Metaverse + Airdrop section + Smartphone App + News & Data aggregator): https://whitepaper.s3.us-east-2.amazonaws.com/torum-whitepaper-V4.0-EN.pdf
✅#SocialFi Metaverse Pioneer
✅Backed by Huobi & Kucoin
✅Big community of 200,000 users
✅Get rewarded daily in XTM for your social engagement
✅Sign up with my referral link, complete identity verification and you will earn 7,5 XTM airdrop: https://www.torum.com/?referral_code=makeitreal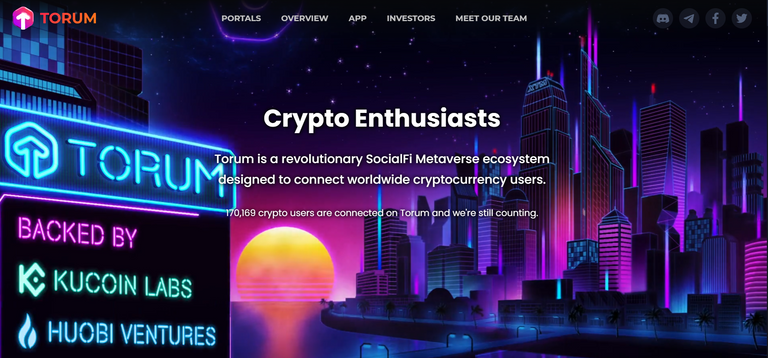 Thank you,
Keep calm and HODL!
MakeItReal
---
---