A NEW CARTEL IS STARTING TO TAKEOVER THE PLAY-2-EARN GAMIFICATION
A new Cartel has emerged into the PLAY-2-EARN World (Blockchain Gaming), what are they up to? Are they here to create Chaos or are they here to Unite?
What do we need to know? Are we supposed to get scared? Who are they? How do they operate?
Honestly, you don't have to be scared, why would you? I am also proud to announce that I am part of it, I am one of the cartel curators, starting next week. And I would also say that they are definitely here to Unite people all over the world. I could also provide you with some information about the Cartel, to ease your mind on what the Cartel is really up to.
Introducing the Oneup-Cartel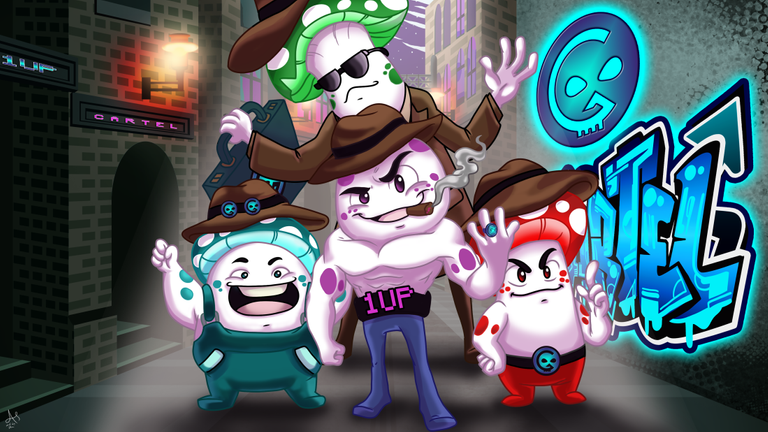 So here it goes, how could you get scared of such good-looking guys!
Image is made by @japex1226 and @kayrex free to use for the oneup-cartel though I give him 15% of the payout since I really loved his artworks (I wish I could add @kayrex to the beneficiary but it won't let me edit beneficiaries)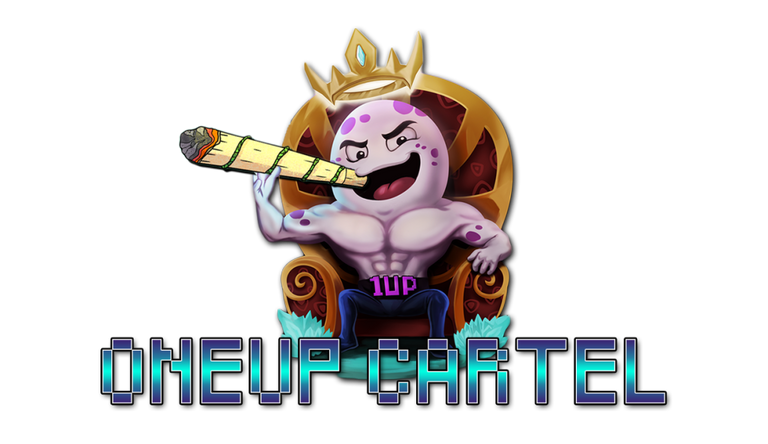 The 1UP-Cartel serves as a meta-guild, a meta-index token, and a meta-curation service. Investing in several projects and several play-2-earn games in different blockchains. The 1UP-Cartel is a mix between a gaming guild like YGG (that invests into gaming assets and creates scholarships for gamers, sharing the gaming revenue), a dividend token (similar to BRO, LBI, INDEX and UTOPIS, paying out regular dividends to token holders from part of the revenue stream) as well as one of the most extensive curation service initiative on the Hive-Engine ecosystem thus far (inspired by the popular
@monster-curator
service, which itself will merge with the cartel). Sounds interesting, right?
---
WOW! WHAT CAN WE DO TO BE PART OF IT?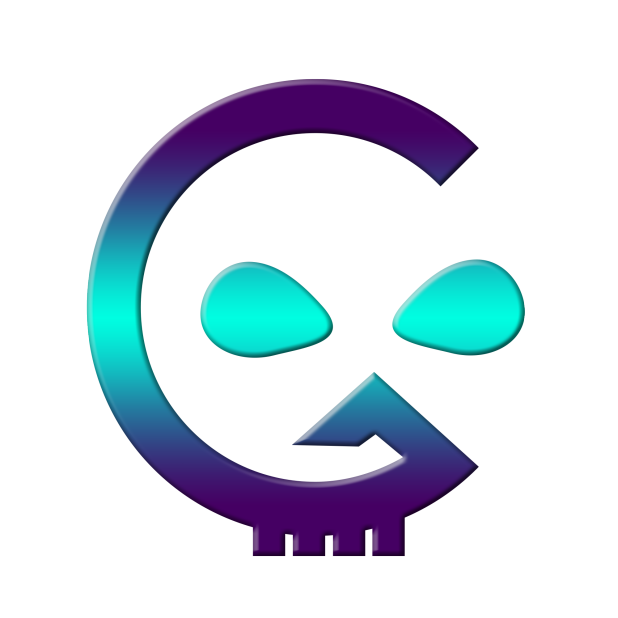 If you want to join the Cartel and join the family, they wanted your commitment, loyalty, humility, and integrity and most of all, you should be a family man. (no I am just kidding, but it is partly true)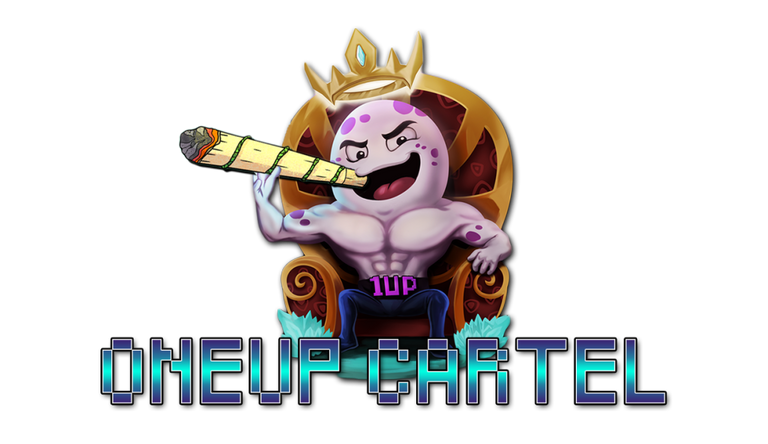 If you wanted to be part of it, you got to own a Cartel Token, I mean you can hang out with the Cartel on the Discord, but I mean wouldn't you get the feeling that you really belong when you hold the precious token? (Yes, I am talking about the feeling you have just felt, right now, isn't it great?)
The CARTEL Tokenomics
The maximum supply of CARTEL tokens is 75,000, with a precision of 2 decimals (0.01 CARTEL is the smallest unit).
The initial sale will offer 25,000 CARTEL, each 1 CARTEL at a fixed price of $10 USD. The sale will run for 30 days or until all 25k CARTEL are distributed. The remaining 50,000 CARTEL will be held in the treasury for future distribution at a higher value than the initial distribution.
100% of the funds generated through the token sale will be mostly invested into gaming assets and tokens and to a small degree into promising NFT projects (like @hivepunks and @hivefolks) as well as other dividend tokens. All assets will be owned by the CARTEL treasury and hence indirectly owned by the CARTEL token holders.
The 1UP-Cartel will manage these assets for the token holders for an operator fee, which is split between the players of our game investments and the managers of the 1UP-Cartel. Each game will have its own unique operator fee because some games require very little time investment, while others require a lot. This will be a constant work-in-progress and needs rebalancing over time for every single game we play.
From the remaining revenue after operator fees, we will use 45% to buy more assets, 45% to pay out to token holders, and 10% for the 1UP treasury, to partly finance future development and also to buy ONEUP from the market and add it to our own liquidity pools, providing more and more liquidity over time and strengthen the ONEUP token. The liquidity added to the pools this way will be blacklisted from LP rewards, to reserve all rewards for the other LP providers.
The initial sale will run for thirty days ending on January 15 2022 for a fixed price of $10 USD.
You can purchase CARTEL by sending HBD, SWAP.HBD, or SWAP.BUSD in divisions of 10 to:
oneup-cartel
CARTEL is also offered on Hive Engine at a markup respecting the volatility of HIVE.
This is so Awesome! (But I know the deadline is today, but you might still make it)

SO WE NEED TO INVEST AND BUY A TOKEN? HOW CAN WE EARN AND TAKE PROFIT?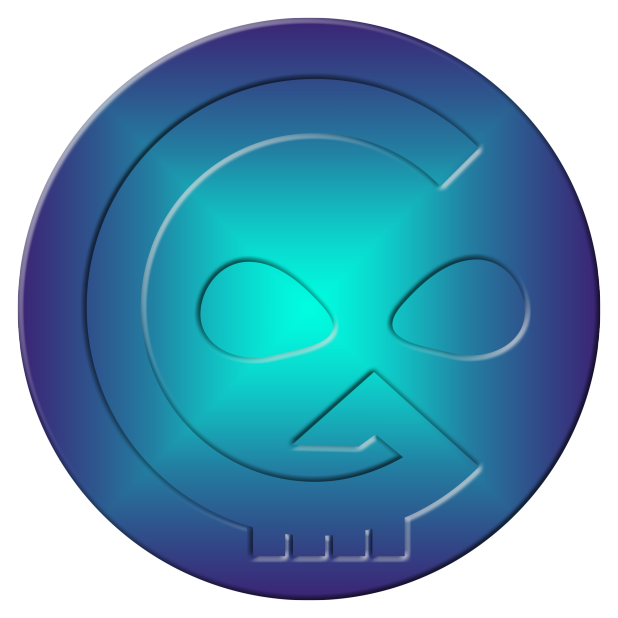 That is a great question! First of all, Yes, just like everything else, you will need to do a little investment to actually start earning.
During the first three months, 100% of the revenue (after operator fees) will be compounded back into the 1UP-Cartel. After the first three months, the Cartel will make a vote about whether we begin distributing dividends or postpone payouts for another three months max. This means, that after six months at the latest we will begin paying out dividends to token holders.
So basically, the funds will come from all the projects and NFT games that the Cartel is investing in.
P.S.: However, most of the decisions of the 1UP-Cartel will not be up for a vote, or else the Cartel will end up doing constantly different votes for various aspects, which is slow and troublesome. This kind of governance is reserved for only the most relevant changes of the cartel and will happen very rarely.

ARE THEY TRUSTWORTHY? WHERE DID THEY COME FROM?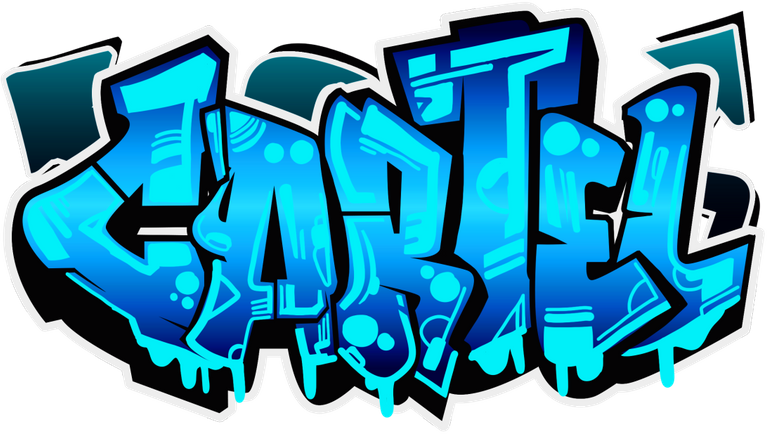 Well, this question is always tied up to every project, that we encounter, we tend to do some research on the people that are involved in the project, and personally, I can say that these people are trustworthy as people could be! Definitely not legal advice and still always do your own research.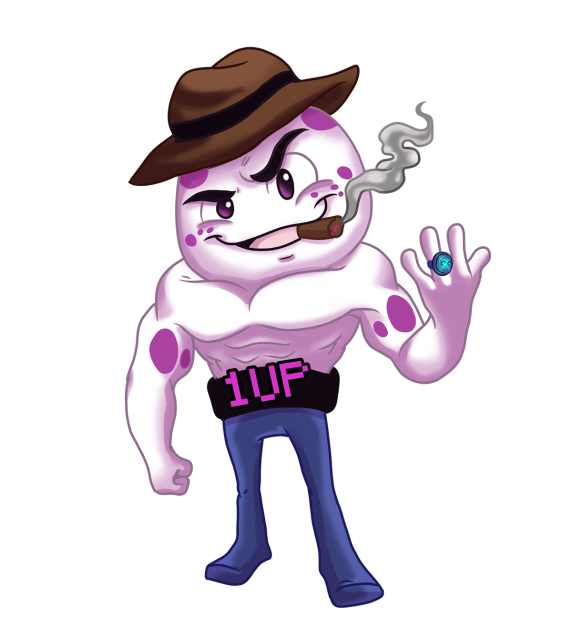 The founders of the Cartel are as follows: @flauwy, @e-rich1, @ricorose & @r0llingh00d;
They are notable and respectable people in Hive, especially the man, the myth, the legend itself
@flauwy
who has been into a lot of projects and has found great success in them, one of his most notable work in hive is
@monster-curator
which curates for SPT
(Splintertalk)
, which is very valuable, because it counts towards SPS airdrop in
@splinterlands
.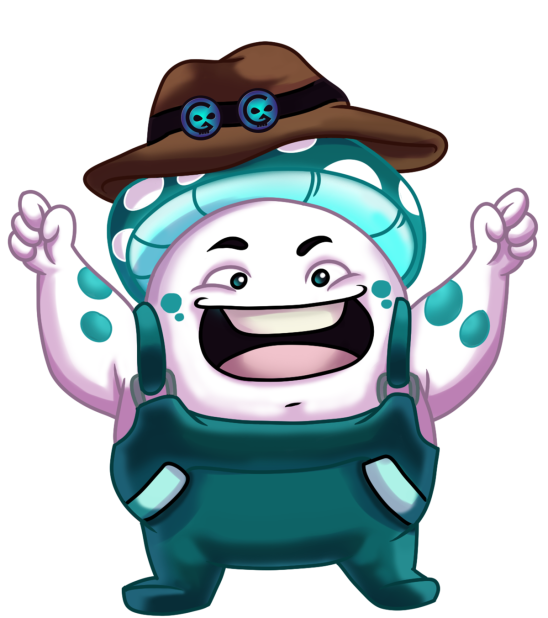 I did also mention that @monter-curator will be merging with the Cartel, right? Yes, you read that right, the famous curator in hive together with other curators are all merging in the Cartel.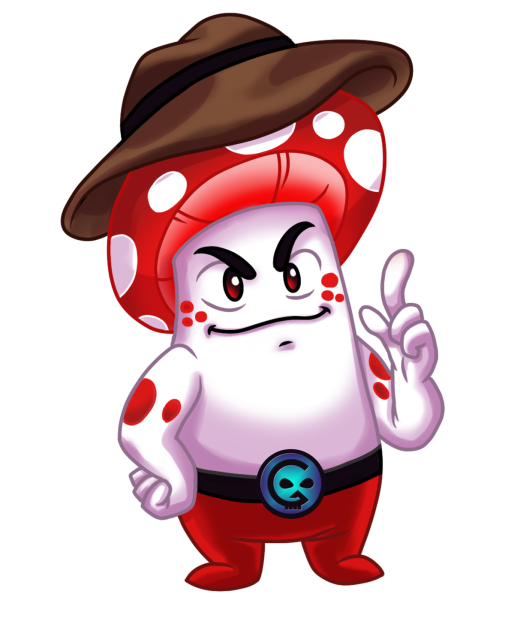 The OneUp Cartel will continue working with
@oneup-curator
&
@monster-curator
and expand it massively: The Cartel will create strong partnerships with the following tribes, starting with
#LeoFinance
,
#SPT
,
#CTP
,
#CINE
,
#PALnet
,
#ProofOfBrain
,
#Archon
,
#NeoxAG
,
#Hive-Engine
, and others. Every single one of these projects will get its very own curation service. Just like
@monster-curator
, you can delegate your staked tokens to dedicated accounts for each of these communities, that will do diligent daily manual curation for them all and payout daily curation rewards to its delegators. It will be called
curation-cartel
!
So, you ask if they are trustworthy? Of course, they are! 100%(Though still DYOR)


WHAT PROJECTS HAVE THEY INVESTED IN RIGHT NOW?
For this question, I will let The Cartel answer you since this is a sensitive topic. Please see below their answer about their investments.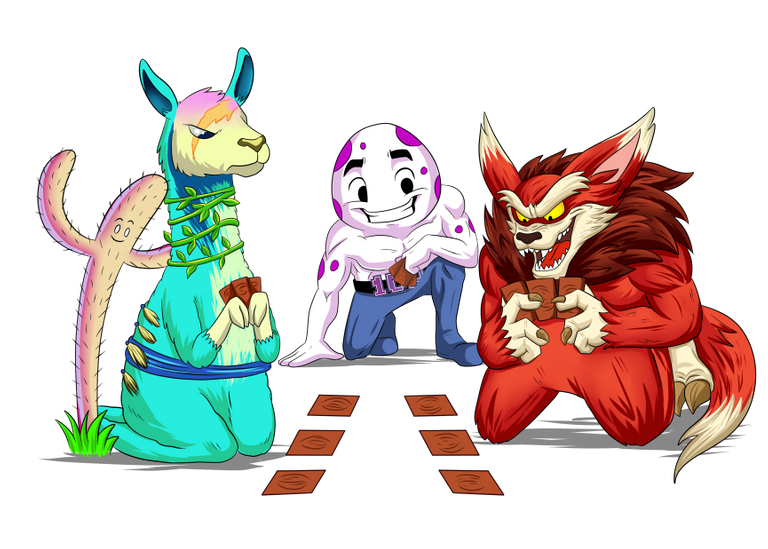 We will invest A LOT of our capital into Splinterlands, mostly via pack purchases and direct card buys from Chaos Legion. Our goal is to set up multiple playing accounts at the Silver-Gold League level. This will make a significant amount of our investment. For that, we will put aside enough funds, to buy packs on launch day or even join an investment pool. In case we get enough funding, we will do an over-the-counter purchase directly with Splinterlands.
We will also offer a special management service for Splinterlands land plot owners, as soon as the land expansion begins.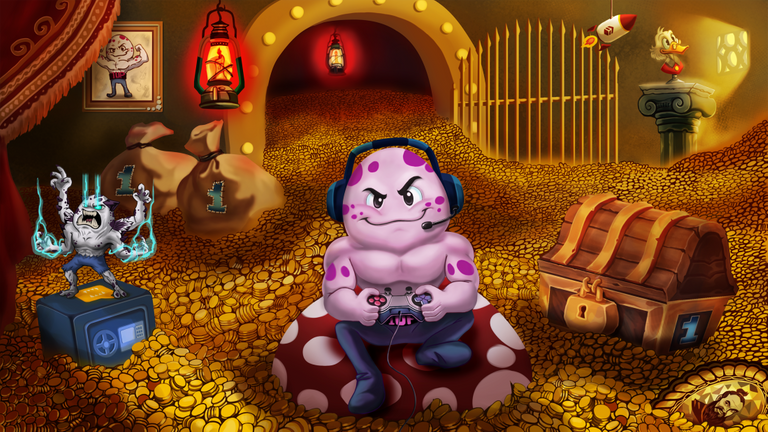 Further, we will add exposure to all HIVE games and have at least one account for each of them, that grinds out their maximum potential with our assets in them. To kickstart that, I am personally handing over ALL MY ASSETS from dCity, Hashkings, Exode, and Rising Star to the cartel treasury for about 50% of their current market value, paid in CARTEL. We also might accept assets from you on an individual basis in exchange for CARTEL, but only for a massive discount and only for certain games. We will never buy assets at or close to market value from you!
Other investments we will make on a smaller scale are into new HIVE games, like @psyberx and @ehon, which both look very promising. We are also interested in STATE tokens from @gamestate and we will hold some PIZZA and PGM, which are both some pretty cool gamified rewarding tokens with their communities on HIVE.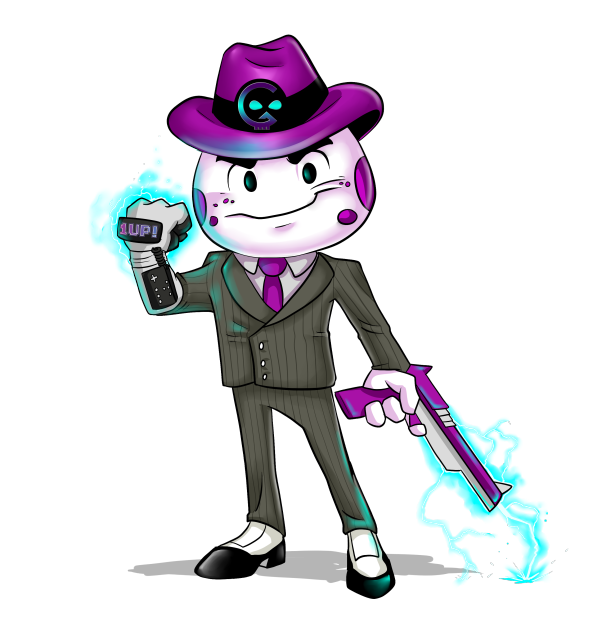 Further we will expand a little bit into the dividend tokens on HIVE, starting with APE from @apeminingclub which just launched recently, as well as some INDEX, BRO, and UTOPIS.
We will obviously look heavily outside our HIVE box as well, and acquire other gaming assets from many of the new blockchain games. High on our list are Gods Unchained, Thetan Arena, Illuvium, Star Atlas, but also established games like Axie Infinity (we probably get three Axies for playing and breeding). I am also personally involved in developing ChiFiBots, a game from @nftstudios, designed by the amazing @kevinli - the CARTEL will also get one playable set from our cards.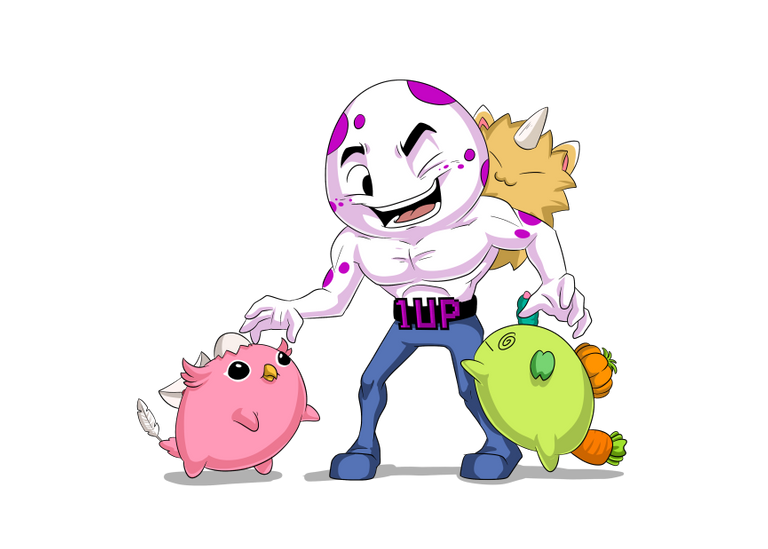 Quite frankly, it is kind of impossible to make up a proper roadmap for our investments, as things change so quickly these days and more and more games pop up like mushrooms. We will always be careful and never ape into projects without proper research. It is very likely that this blockchain market will create a similar amount of frustration through unfulfilled projects like the ICO crave of 2017. Therefore we are mostly interested in projects that have a working game already.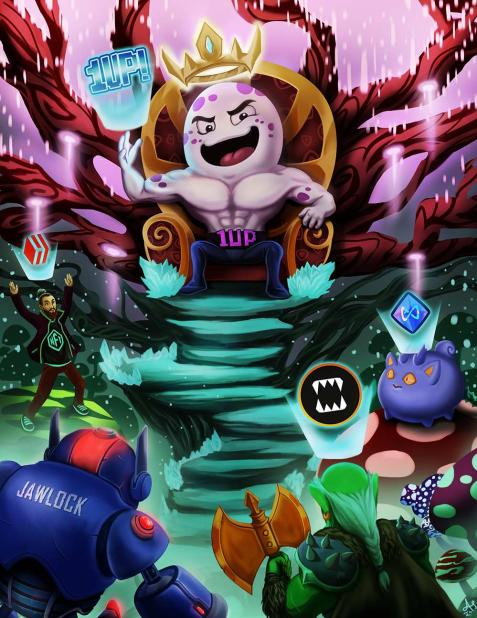 Based on their current plans and investments I am pretty happy to get on board, especially with
@splinterlands
,
@risingstargame
, and chifibots from
@nftstudios
, I am looking forward and I find this project so promising and I am all into this projects. I mean, don't get it wrong, all the games that they have invested in were great but, I am on a limited budget and can only play and can only make small investments on games and I have made some small on those 3 games at the moment, and I can not invest to everything, but this is where the Cartel comes in, you just have to invest in the Cartel and they will be investing to all these games that you like for you? Like how cool is that?

I WANT TO BE PART OF THE FAMILY!
Well, I am glad you are all satisfied with all of that information and The Cartel is really one of the few great projects you can find in my honest opinion, it's one of those smart innovative and what could be the best way to do it, than to share it with people you are familiar with and believes in you 100% and would give the same trust to you likewise, the idea really is genius at it's finest, it's literally investing in everything without even worrying about doing something that can eat up your time, you can actually focus on something else if you are on this project and just let the Cartel take care with your investments (not financial advice), though it is always not the case since the Cartel sometimes needs some help in spreading the word, that is somehow the only thing you will need to do, as needed. Spreading the word about the Cartel when you are a part of it is also a huge help for your investment. So, spread the word "The Cartel is now in town and starts their move to take over!"
We will be more than happy to welcome you onboard, so try to get some of that pretty-looking Cartel Token and be part of the Familia!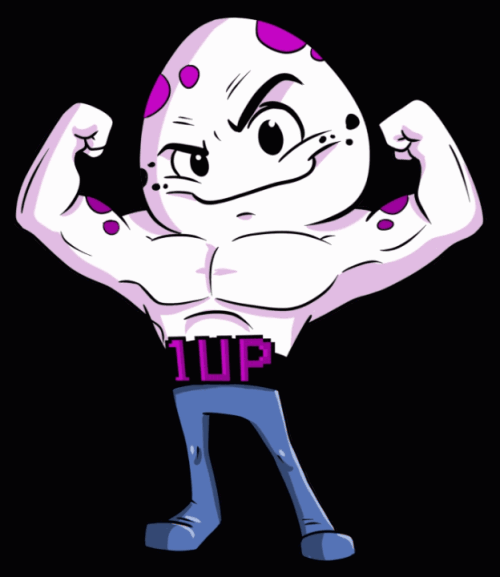 So, again, here's how:
The initial sale will run for thirty days ending on January 15 2022 for a fixed price of $10 USD.
You can purchase CARTEL by sending HBD, SWAP.HBD, or SWAP.BUSD in divisions of 10 to:
oneup-cartel
CARTEL is also offered on Hive Engine at a markup respecting the volatility of HIVE.
I am so proud to be a part of this family, and also being one of the curators is definitely a thing I am most proud of, it is a big boost for me and will be my stepping stone from slowly learning everything about hive and all the tribes that the Cartel has a partnership with. I am so grateful for this opportunity and definitely try my best not to disappoint everyone.
---
See more about their tokenomics and more information about the cartel on this link: Source
Edit: Flauwy's post and update about the Cartel:
Source
Edit: I have permission to use all these graphics for this post.

If you are not playing splinterlands yet, you can join us here:
https://bit.ly/2ZcvADg
(Let me know if you have used my link, so I could help you get started)
Start your Risingstar journey here:
https://bit.ly/3ctsg9V
Start your Rabona Football Club here:
https://bit.ly/3onU7z1
You can also DM me in discord if you have questions: ivarbjorn#9345

Follow me on Twitch,
Click Here
Follow me on Twitter,
Click Here
Check out all the
#nosleepgang
Streamers here,
Click Here
(You can also see all the posts the streamers make. Huge shoutout to
@nevermeltice
for making the website possible)

---
---