First post on 1UP, let me introduce myself
Hello 1UP, my name here is Hojak, the word hojak comes from the aceh language when translated "Go where" and I like to play games like mobile mobile legends and splinterlands.
Actually I already know the game splinterlands but I was not sure about blockchain platform games, I asked myself in my heart, how can playing games make money?
After I learned about blockchain platform games, it's true that blockchain platform games really make money.
This is my reward in the game splinterlands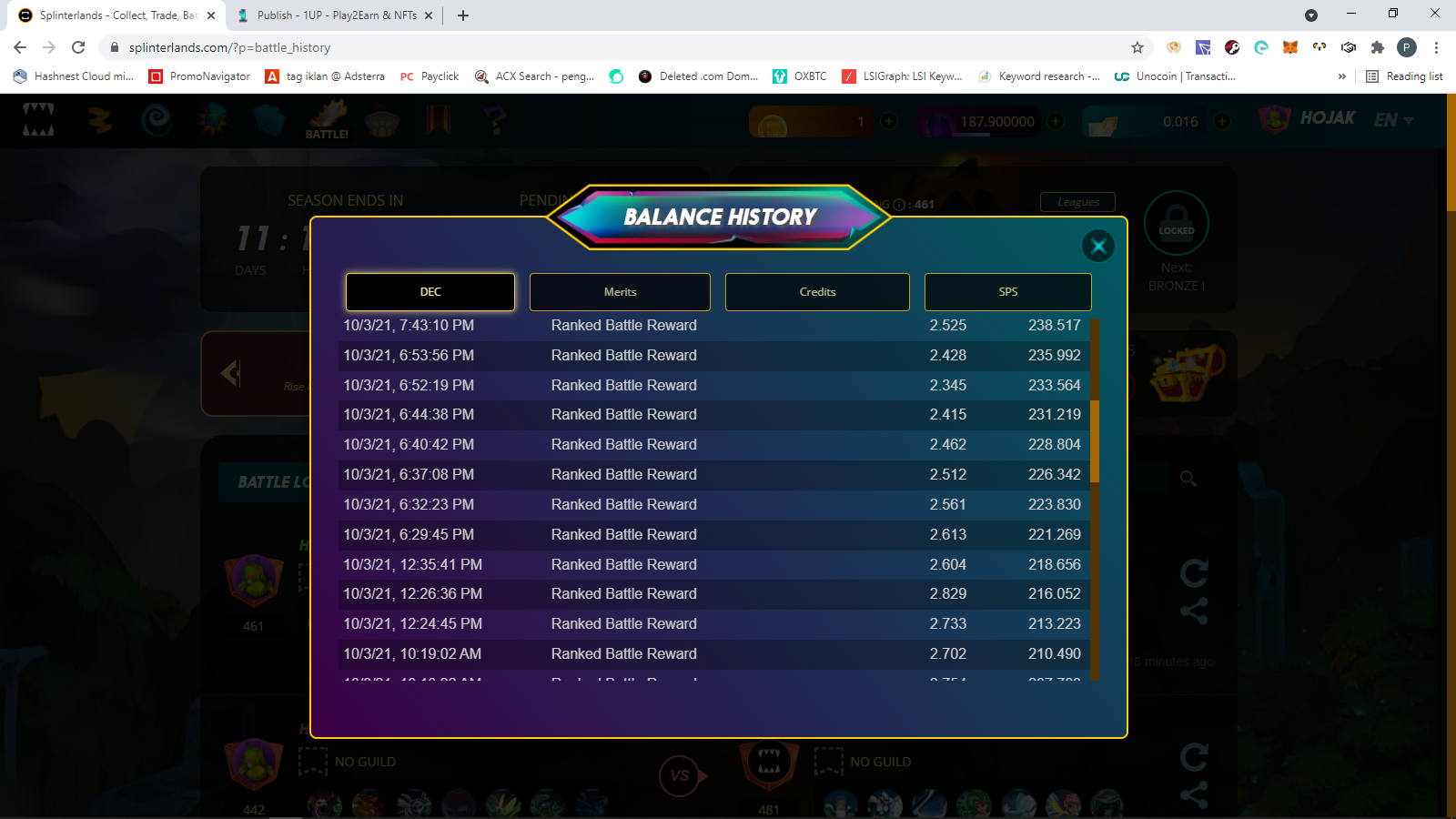 My reward is still small because my power is still low, I am very sure that one day my power will be big, I just need to wait for time.
Playing the splinterlands game is very easy, we only need to arrange heroes, we only need to install heroes such as tanks, mages, support, attack.
Are you interested in playing the game splinterlands?
Thank you for reading my article @hojak
---
---