Marking a Big Milestone in Rising Star
I haven't written too much about Rising Star. Probably I have done the game an injustice, because the idol idea behind the game is pretty cool. But I guess Splinterlands takes a lot of everyone's attention.
For a while now, I had the goal to meet the requirements for playing the daily Starbits Millionaire mission. That's a big milestone, because even for the top players the fixed STARBITS amount provided by this mission is a significant portion of their daily earnings.
Yesterday I finally met the conditions and received the Starbits Millionaire card. And I played the mission for the first time. My daily earnings will increase something like 3-4 times because of that.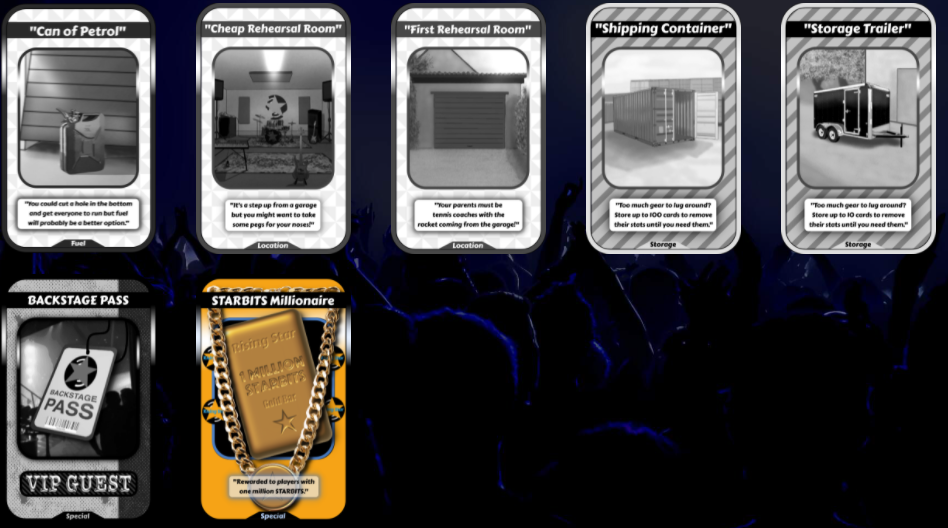 You don't only earn a fixed 10000 STARBITS for playing this mission, it only takes half an hour, meaning it doesn't take a significant amount of time that can be used to play other missions, and you don't receive ego points for playing it either.
Sounds too good to be true?
Well, there are two conditions for being able to play the mission, and you can only play it once a day:
you need to be at level 50
you need to have and keep 1 million STARBITS liquid on your Hive Engine account
On the second condition, the having part seems easier than the keeping part. Because I'm sure you'd want to put those STARBITS to work in something like the PIZZA:STARBITS diesel pool, for example. I know I'd like to.
But I have a plan here as well. Since the Millionaire's mission boosted my daily earnings significantly, I'm thinking to change my previous strategy of buying individual cards (avoiding doubles), and now I'll hold on to STARBITS until I'll have enough of them for 12 packs (i.e. 100k). That might take 7-8 days, depending on the daily earnings from the other missions.
During those 7-8 days and as STARBITS accumulate, I don't see why not I can't add them into the diesel pool, as long as I am careful to keep 1 million liquid.
I'm pretty sure the rate of growth of my Rising Star account will increase significantly from this point forward. Maybe soon I'll reach the top where Hive rewards are distributed as well.
If you haven't tried Rising Star before, give it a try, you might like it. It's entirely free to play, if you want to, and it only takes time to launch missions, otherwise it's relatively passive.
---
---