The Dragons Are Unleashed - Weekly Battle Challenge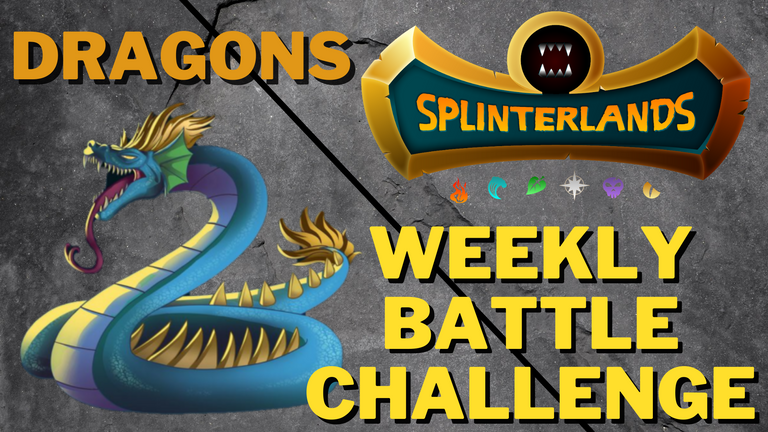 The Dragons Are Unleashed - Weekly Battle Challenge
Hey Splinterlanders,
As it was announced, that we can play with dragons this week, I was over the moon. I love this splinter and one of my favourite new reward card (that I can afford) is the Djinn Chwalla and his thorns but overall, dragons are just awesome and I was psyched to play a few battles with dragon summoners and then decide, which battle I would send in. And let me tell you, there was a plethora of choices. Not only with my line-up, but enemies' line-ups as well.
It seems, that everyone had a blast playing dragons this week and I chose on battle in particular, because both my opponent and I chose dragons (he chose Kitty and Djinn Chwalla and I chose Djinn as well as the summoner Drake of Arnak and the Twilight Basilisk) and the fight was a nailbiter.
Holy crap did I shiver, when I saw, I was up against Kitty. Initially I thought, I was done for and wanted to skip to results, but most of the time, you'll learn more from your defeats than from your victories. So, I sat down and decided to endure the slaughter and to my surprise, I won. With mad luck, but nevertheless. I really hope, you (not only the curators, but interested players as well.) watch the battle, because with placement, you can overcome enemies, who are stronger as you are and with
the Summoner Byzantine Kitty, my opponent definitely had the upper hand.
But without further ado, here is the Video-Link
---
---
Game Settings
Rule-Set was Up Close & Personal (Only Monster with Melee Attack may be used in battles)
Mana cap was at 29. For "Bronze I" that is like a 99 mana battle :o).
Just Fire, Death and Dragons were active
My opponent chose Dragons just like me, but he had a Byzantine Kitty, one of the legendary summoners. Kitty gives all its cards +2 Speed, True Strike and Tank Heal each round. True Strike means, that no monster can miss. That is extremely helpful, when you have 1-speed monsters and your opponent has 6-speed cards or flying, which could easily evade.
For Upclose & Personal, it would have been perfect to use Mylor (if you own or rent him), because every monster in the lineup will suffer. Conversely, your monsters will suffer, when your opponent has access to Mylor.
But as Earth wasn't on the table, I decided to go with Dragons and Drake of Arnak (+1 Shield). I knew, that Magic monsters wouldn't be there, so +1 Shield was a solid choice.
---
---
Battle Line-Up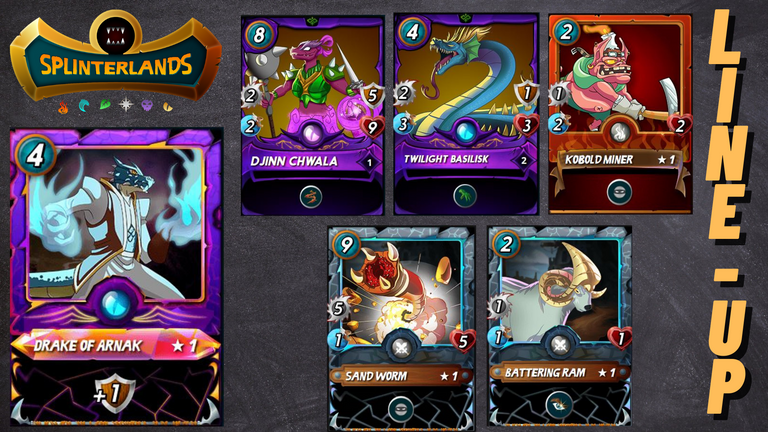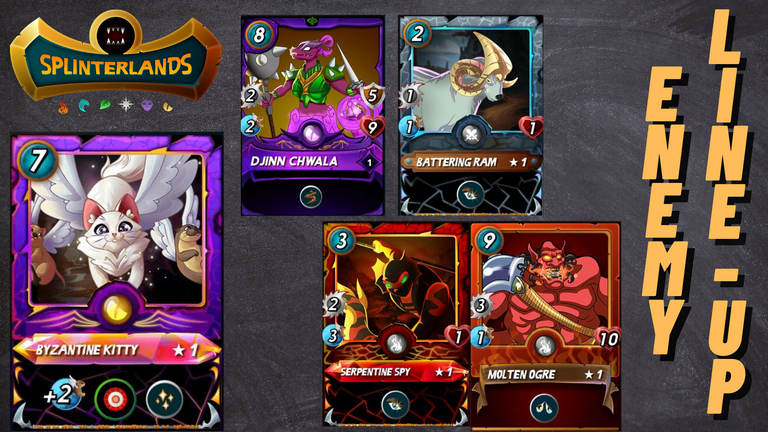 My reasoning for the cards I chose was the following. I wanted thorns with Djinn Chwalla, as it was the perfect play for Up Close & Personal, but I could guess, I wasn't the only one, who would have that idea. The recent battle history of my adversary suggested, he would throw very good cards in the mix and this would also be the Djinn. But when I were to be right, what would that mean? Then I deployed Twilight Basilisk with his reach, which was a mistake on my part, because he would destroy himself almost by its own when he attacks Djinn Chwalla. I could have chosen another 4 mana card, which had sneak or opportunity, but I didn't think of it.
Kobold Miner, Sand Worm and Battering Ram were good and solid choices considering, I had +1 shield for my monsters. No card would be a one-hit-wonder :o).
---
First Round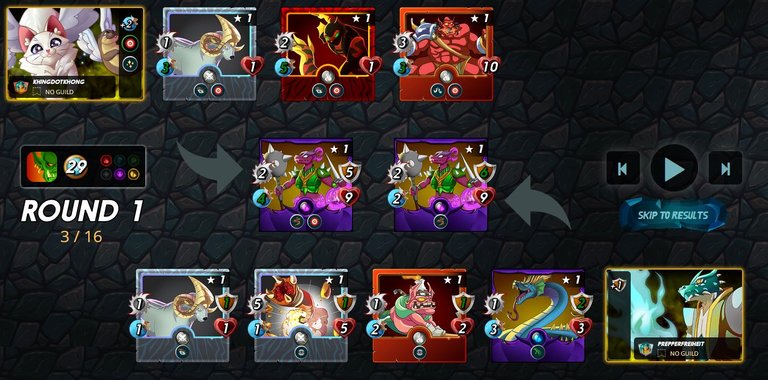 As he had +2 speed, my opponents monsters could attack first. My Battering Ram in the back took two hits and died without attacking itself, but it took two attacks and not one. Although his Molten Ogre took one melee attack from Sand Worm and Djinn Chwalla, his 10 health points were halfed at the end of round 1.
The extra speed came in my favour, as the enemey Djinn Chwalla attacked first and got hit with thorns first, too.
Second Round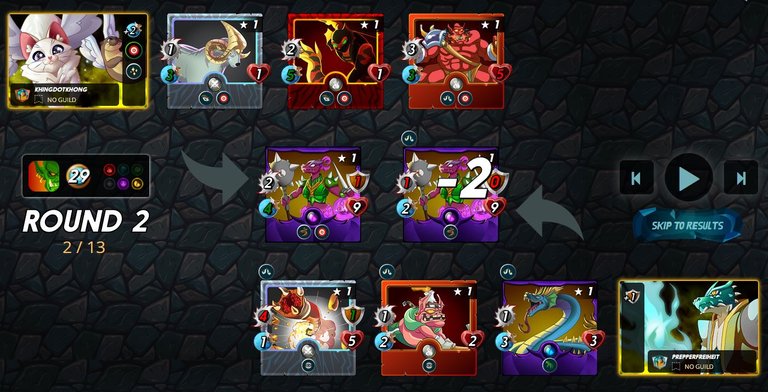 My Twilight Basilisk foolishly attacked the thornly Djiin one last time and got a mercy killing by Battering Ram.
Hist Molten Ogre was killed by Sand Worm/Kobold Miner. It was a good idea from my counterpart to put a high health card in the back (10 health points and on top of that -1 melee dmg), and I was glad I had Sand Worm in my team. It would have
been a grind otherwise and a loss for sure. As Molten Ogre was defeated, Sand Worm and Djinn Chwalla had their respective initial melee attack points back.
Third Round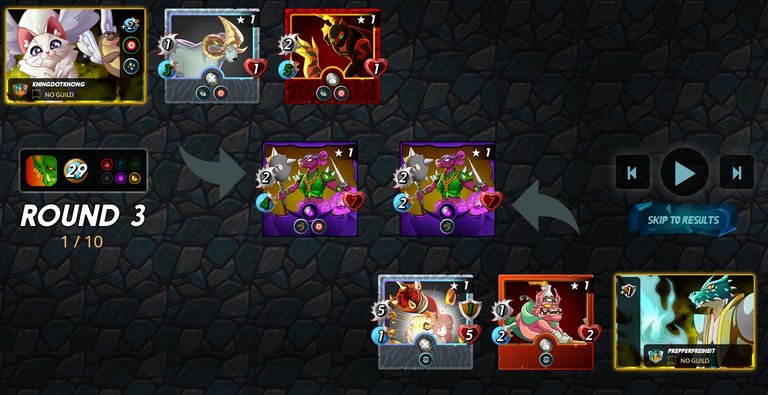 Serpentine Spy with his 5 speed took my Kobold Miner out, enemy Batterin Ram broke its horns on my Djinn Chwalla and was out of the battle and at the end of round 3, I had two crucial misses. The first was a godsend, as my Djinn Chwalla missed his. A completed attack would have meant 2 thorn damage on my part and he would have killed me at the beginning of next round. That would have most definitely meant a lost battle. But the second miss from Sand Worm, who missed Serpentine Spy was unfortunate.
Fourth Round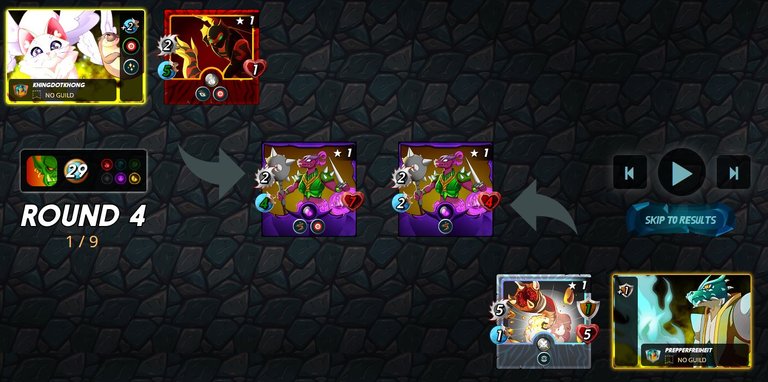 His summoner Kitty healed his Djinn to max health of 9, so I though at this stage of the fight, I was done. It was inevitable. But I had forgotten, that opportunity means, attacking the monster with the lowest health points and in this round it was Djinn Chwalla. His Serpentine Spy took himself out but my Djinn was killed by his a second later. Sand Worm as my last card took 5 health out, but I knew, Kitty would heal a big chunk back. I still had my +1 shield, that was important. In my opinion, it was a toss-up.
Fifth Round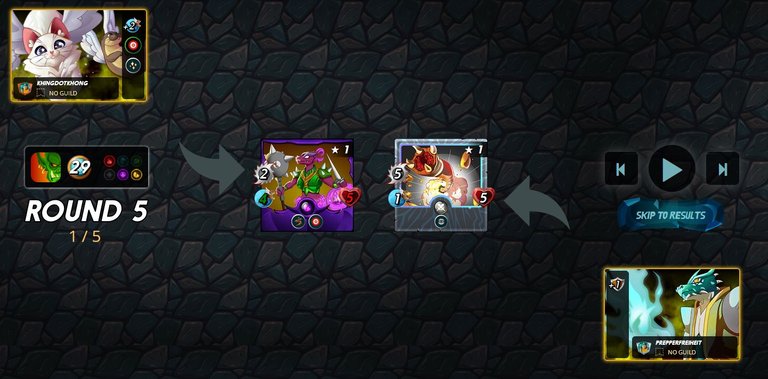 The Thriller of Splinterlands began at this moment. Which creature would rise as the victor? Kitty gave his Djinn 3 health points back, so he had 5. It would be enough for Sand Worm, but he had the speed advantage (4 to 1). That's a very good chance of evading.
After attacking me, Sand Worm had 3 HP left and launched his attack. Would he be succesful? As I saw the impact, I cried out in joy, as I just had won with 1 HP left (Djinns thorns took 2 of the 3 HP away) and won a battle against a superior summoner, which really doesn't happen often.
Battle Results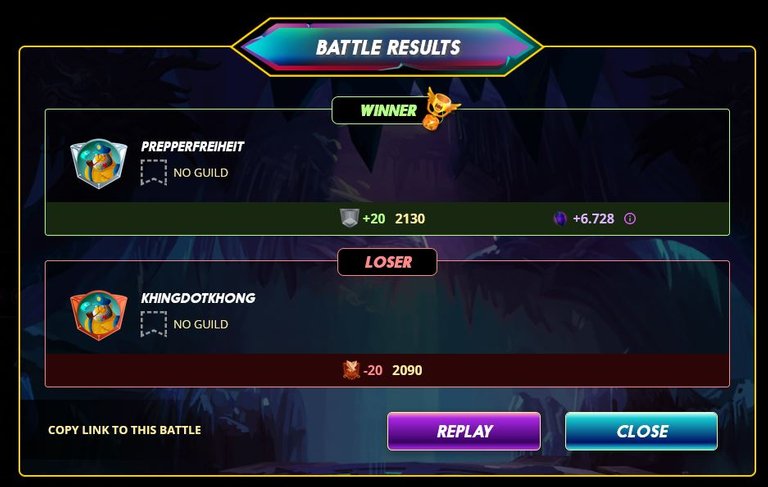 ---
---
Conclusion
When I analyze the fight, I come to the conclusion, if my opponent hadn't attacked first with his Djinn (two inflicted thorn damage as well), I couldn't have won. I mean, if I hadn't a Djinn, I would have been dog food right away and +1 shield was a good choice as well, but without his speed advantage for his Djinn, it could have gone the other way. On second thought, without the speed advantage, his other monsters wouldn't have had the chance to attack first. It just was a very narrow win and an exciting battle to submit.
I really hope, it was as interesting for you as it was for me. The game is exciting in so many ways and analyzing battles is such an important part of learning and getting better.

Thank you for reading my entry for the Weekly Battle Challenge of Splinterlands.

**This Article was published as part of a Challenge and as a Social Media Promotion on the Hive Blockchain as well as on the Social Media platforms Twitter and Instagram. If you have found your way here through Twitter or Instagram, feel free to use my referral-link, to register on Splinterlands and play the best and most innovative Blockchain-Game around. You can browse the Hive-Blockchain as well as the Splinterlands-themed frontend "Splintertalk.io" to gain knowledge for becoming a more competitive player.
Splinterlands hosts multiple contests each week, with which you can earn Hive and SPT, two crypto-tokens which are very valuable on the blockchain and in-game.
If you need help with anything regarding the game, join the official discord server here: https://discord.gg/Zq9qqUCX and/or read the faq page on Splinterlands.com.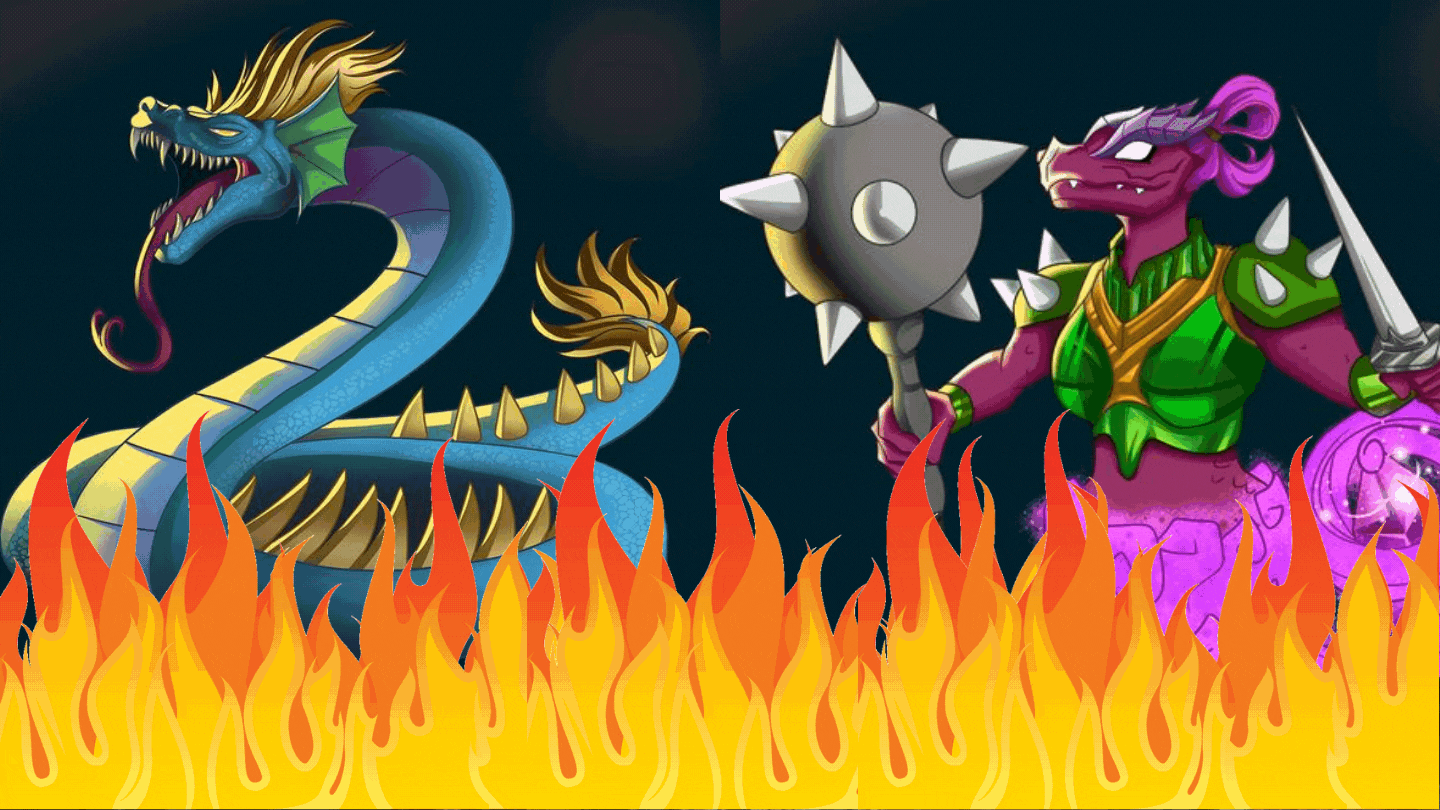 ---
---