This Week's Top 10 Commenters On 1UP (Oct 31 - Nov 7)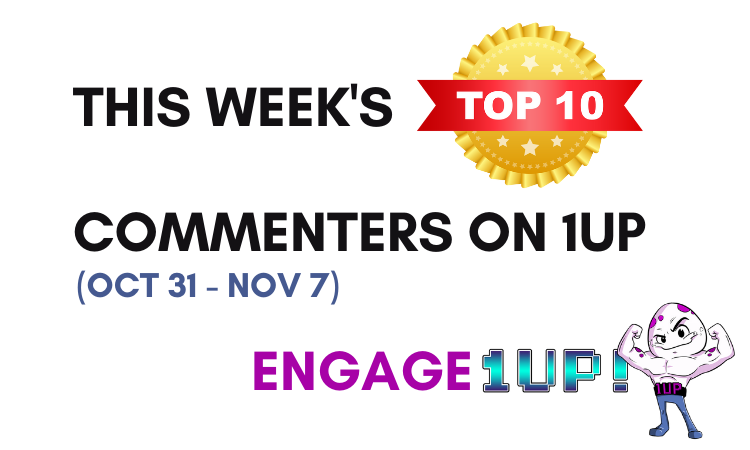 We're slowly getting this little script we've developed perfected...Which allows us to REALLY see who is engaging every day and adding some fantastic comments to the discussions on 1UP!
It's another 7 days in the tribe, so let's dive in and see who is the top dog this week ;)
Top Commenter - @tarazkp
2nd - @luizeba
3rd - @rosiew
4th - @skylinebuds
5th - @zottone444
6th - @chris.topher
7th - @freedomprepper
8th - @tawadak24
9th - @joetunex
10th - @tampilyne
Thank you all for adding so much value to the 1UP Tribe!
We'll be sending you guys some healthy votes on your content and paying close attention to your comments all week long.
If you have any questions or comments or feedback on how we can improve the Engage1Up project please let us know!!
Have a fantastic week everyone :)
---
---