Splinterlands Season End - Rented to Silver I with Higher rental fees and Lower Rewards
My highest card I received this season was a Rare Naga Assassin. I was hoping for something a little higher but I will take what I can get. Here are my full Splinterlands Season End Details.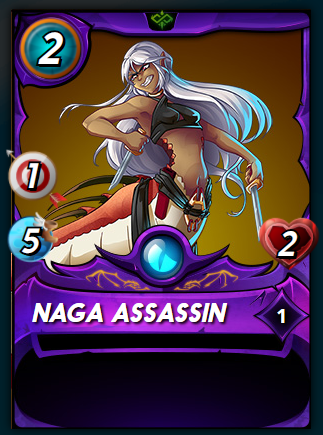 Season End Performance Report
I ended the Season in the Silver I League with a rating of 1939. I was able to win just over half (216) of my 419 matches with my longest win streak of 8 matches.

Season End Rewards
I was stubborn this season and made lots of mistakes but through it all, I ended up in Silver I. I opened my Season End Loot Chests and I was a little disappointed. I had worked so hard and messed up in renting to ensure that I ended the Season in Silver I so was rewarded with 18 loot chests.
My rewards were a little on the low side compared to last season when I only opened 12 loot chests. Here are all the rewards I received in my Season End Loot Chests. In all, I received 8 cards - 1 Rare and 6 Common, 126 DEC, and 4 Legendary potions.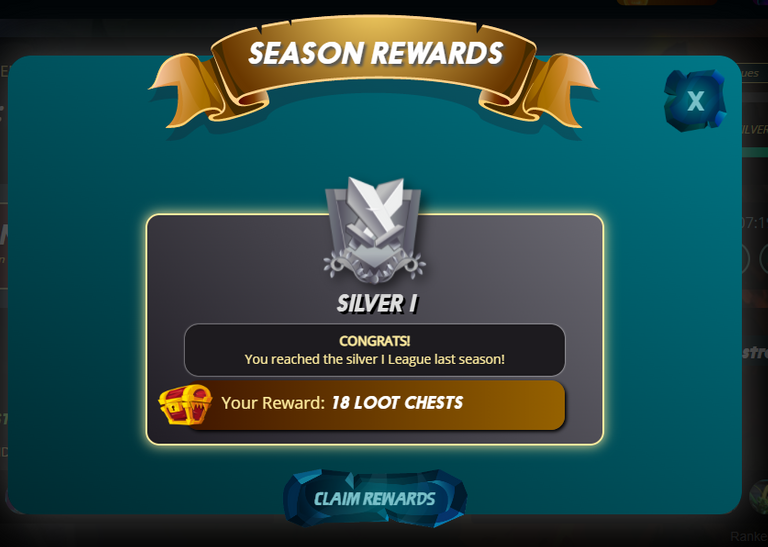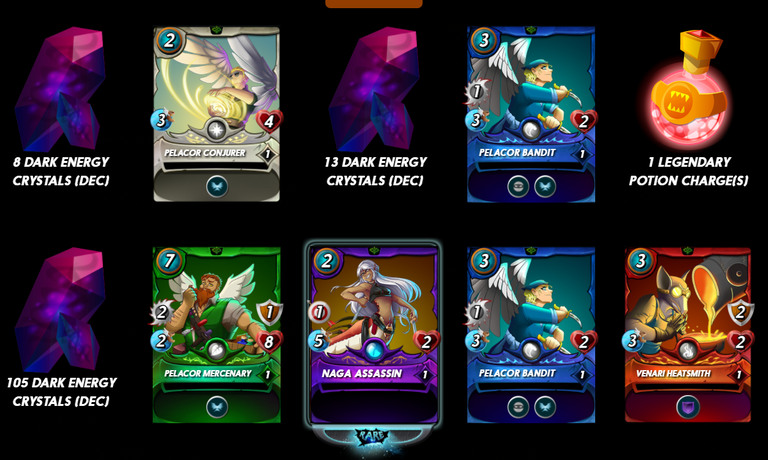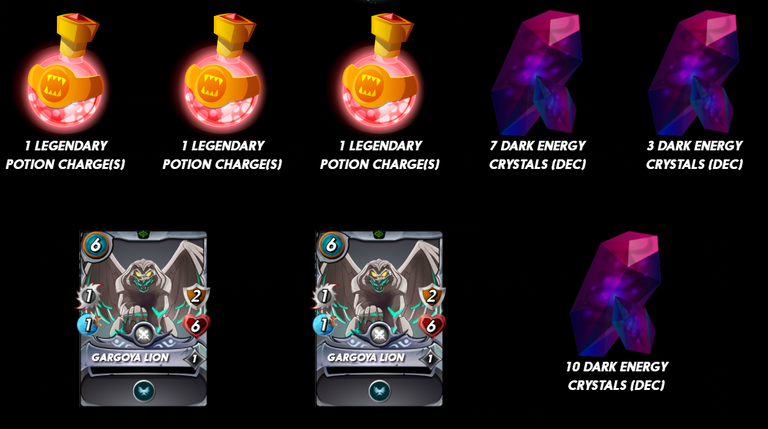 Season Rewards Report - Cards
I was able to complete almost one daily quest per day. It took me four days to get from Bronze back to Silver III at the beginning of the Season. I was rewarded 20 cards in my daily loot chests. Last season, I was awarded a few gold cards. I was hoping for a least one this season but did not receive any. So my luck took a dip but I am hoping it will turn around with the new season.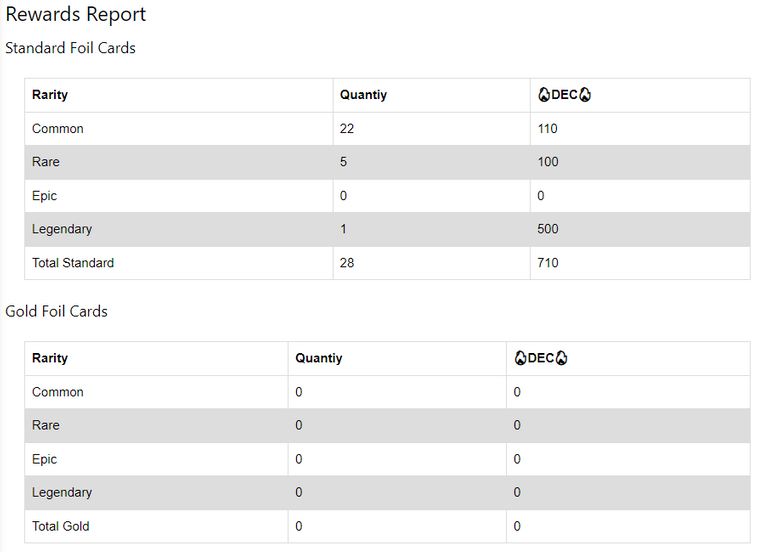 Matched Win Rewards
With 216 wins that I was able to have this season, I received 1615 in DEC rewards. 200 fewer than last season. The total rewards I received this season was valued at 3035 DEC which was 1600 lower than last season.


Rented Into Silver I
I messed up renting. If you would like the details, here is the post I shared about the experience and the lesson learned. https://www.1up.zone/@darmst5339/splinterlands-lesson-learned-i-missed-up-renting-then-bit-the-bullet-and-continued
The last few seasons I rented enough cards so that I could be in the Silver III League. With last season showing me that I could get better rewards if I was in a higher league so I rented more cards. More rentals to get in the higher leagues, cost a lot of DEC. I spent way too much over 2300 DEC to get into Silver I. As you noticed my above rewards, I did not recover as much as I had hoped to.
Did this dissuade me from playing and renting again this season? Not at all. I will just do it with more thought and I will be more careful while doing it. Until next time. Take care.

---
If you have not started playing this exciting Play2Earn game, you should start. Here is my link to sign up:
https://splinterlands.com?ref=darmstrong
---
---