Splinterlands - Earthquake Kills Me But Never Again
Splinterlands is a Play2Earn Hive Blockchain based game. Cards for game play can be purchased in packs or won during game play. These cards in the game are considered NFTs and can be bought and sold from the in-game market on the Hive Blockchain and also available on the WAX Blockchain.
I have been playing for a few months and once you get to the Silver League most to all of your matches will have conditions that alter the standard match rules. One of these conditions is called Earthquake.
Earthquake
Earthquake: Non-flying Monsters take 2 Melee damage at the end of each round.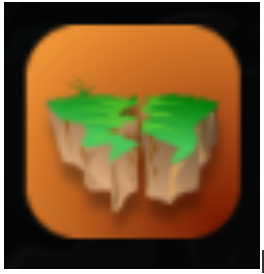 Match Play
Here is one of my matches that includes the Earthquake rule set. I lost as I do most of the time I encounter this rule set. To avoid the 2 Melee damage at the end of each round, you need to have monsters with the flying ability. Having monsters with amour also slows down the the progression of the damage as the earthquake will hit the amour first before your monster's health.
https://splinterlands.com?p=battle&id=sl_8008374a86527a451f9672e37ea9e22d&ref=darmstrong
Flying Ability
So you need to select monsters that have flying ability for your lineups. I have only a few spread across several splinters but not enough to have all monsters from one splinter with the flying ability. Most of these are from the new rewards cards but just throwing a card in your lineup because it has flying ability is not the best way to play this rule set.
In the higher levels, most of the players know which combinations of flying monsters and non-flying to place in their lineups to win the matches or out last their opponents.
Brighton Bloom
I noticed during some of my battles a summoner that provides the flying ability to all monsters in their lineup. Brighton Bloom is a summoner with 4 Mana. This is 1 Mana higher than your standard summoners but it will add the flying ability to all monsters in your lineup.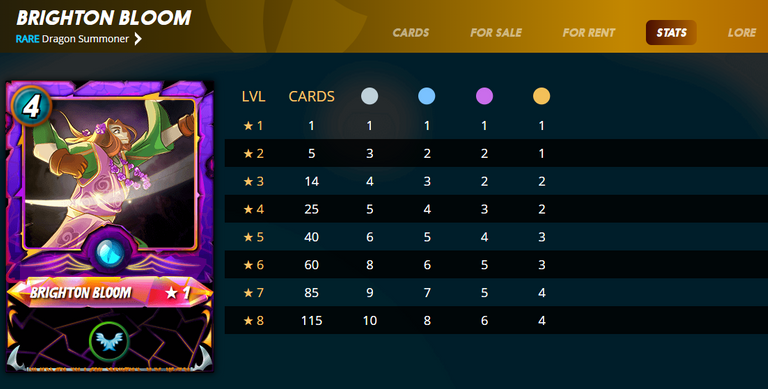 Rent vs Buy
I could have rented this summoner for a very long time compared to what I paid for it. However I also want to own cards that I believe will increase in value.
I decided to buy instead of rent because there are only 15,825 of these cards in circulation. With all the new players joining the game on a daily basis, there will be a higher demand for the card in the future. Also, as this card is leveled up, it burns cards which reduces the supply. Combining both of these factors results in less cards available for purchase which will drive up the price.
The one assumption that could impact this decision would be a new summoner with this same ability
being released with the new Chaos Legion cards on December 6th. It is a risk I am willing to take considering the price of this card.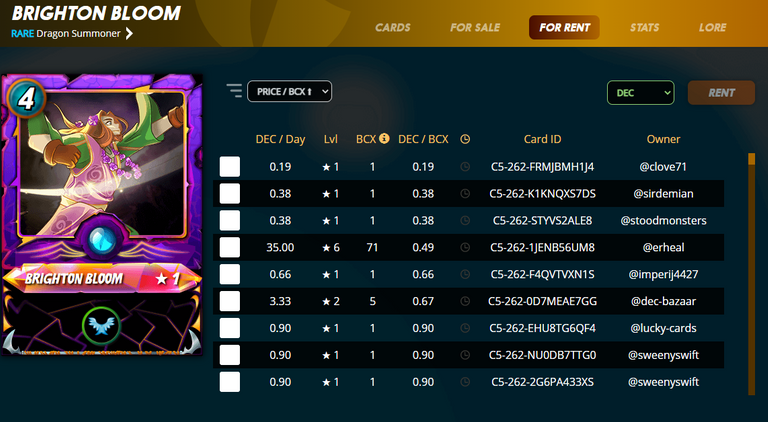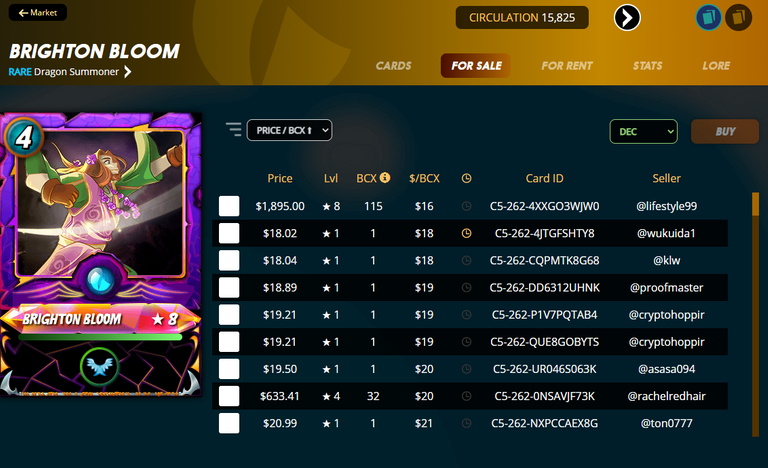 Brighton Bloom Lore
I always like reading the backstory behind each of the cards in my deck. I find it very interesting and adds to the intrigue of the game.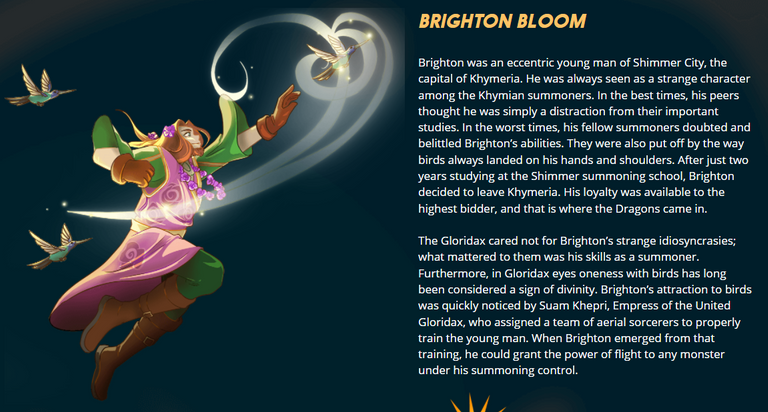 ---
---