Splinterlands - Burning Cards to reduce Supply
I have been looking at renting out some of the new reward cards however I need all the collection power to get to the next level and also it is almost impossible to rent out a level 1 of these new cards. I thought about selling the new rewards cards as well but the prices have fallen over the last few weeks.
Then I thought of a third option. BURN the Cards.
Burn Cards
Combining the cards received from loot chests reduces the total numbers of cards available in circulation. In other words, it is a way of burning the cards.
Venari Heatsmith
Lets take the Venari Heatsmith as an example. The more cards that are combined (burned), the more powerful the card becomes. By combining cards, your remaining cards increase in power and there will be less cards in circulation which will increase the price in the long run once all cards are printed. Less cards in circulation will drive the price higher for all remaining cards.
Plus if you get this card to level 6 it adds the "Amplify" ability and at level 10 "Thorns". Those are some very powerful abilities.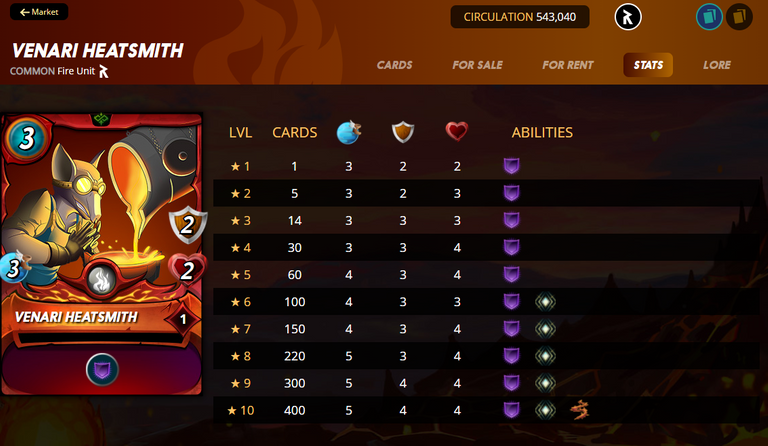 Printed and In-Circulation
There have been 1,392,027 BCS or 17.4% of this card printed. 1359516 BCX Regular and 28052 BCX Gold with 4459 BCX burned.
https://kiokizz.github.io/Splinterlands/rewardCards.html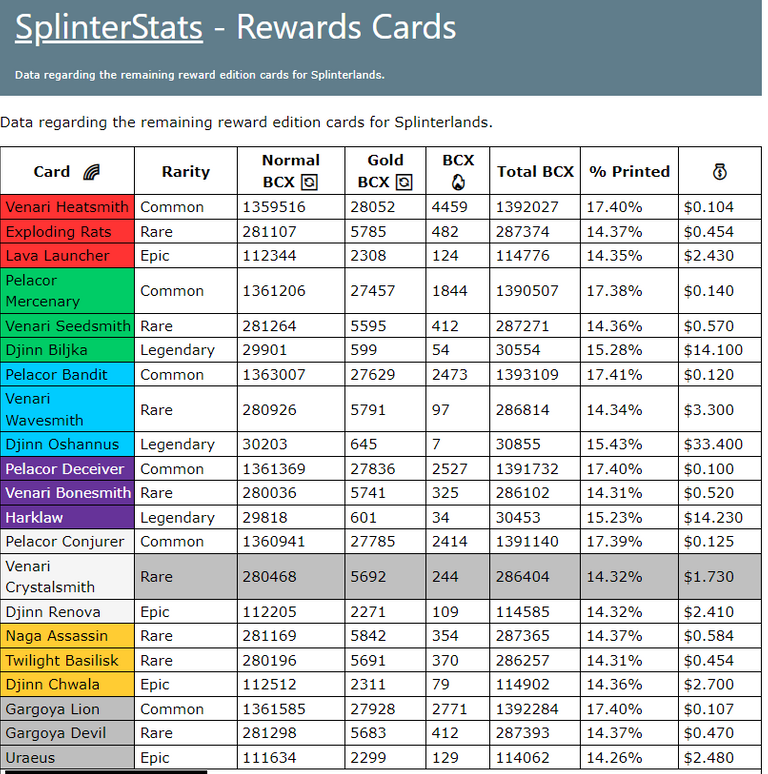 Sidenote: Below screen shot shows a level 2 for sale at almost half the price of others but before I could buy it off the market the card had already been purchased.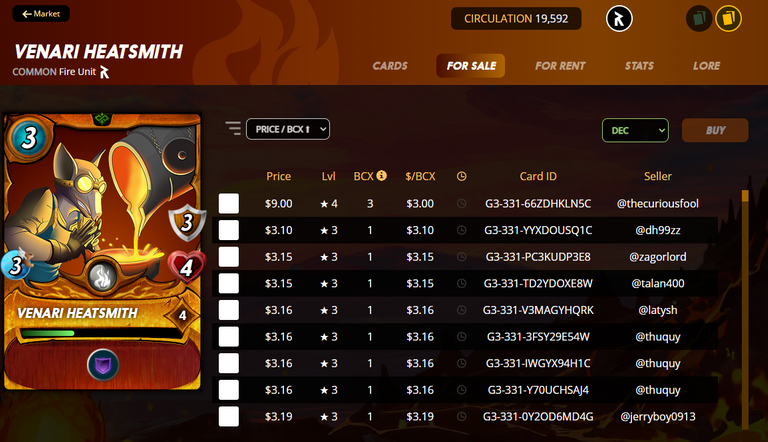 Combining Cards
As I receive the new reward cards, I am leveling up my cards so that I have a more powerful deck. I do understand at this time, I need to get a higher level summoner to use them. I plan to do that with the new Chaos Legion Summoners.
I was able to level up Venari Heatsmith to level 3. I have level up all but two of the new common reward cards to level 3. I am hoping to be rewarded enough as we go along to level up all of them to level 3 or above but this will take time until then, I will keep enjoying the game.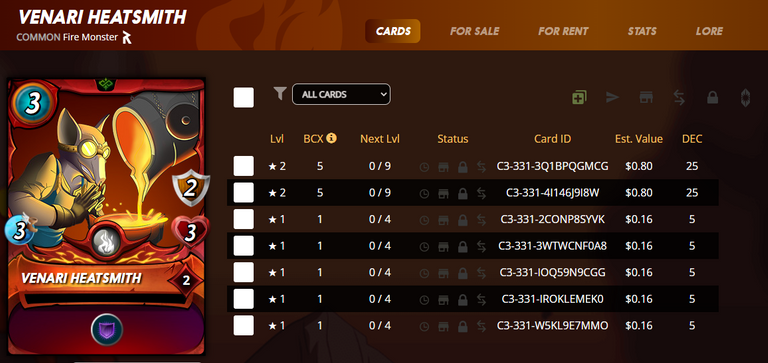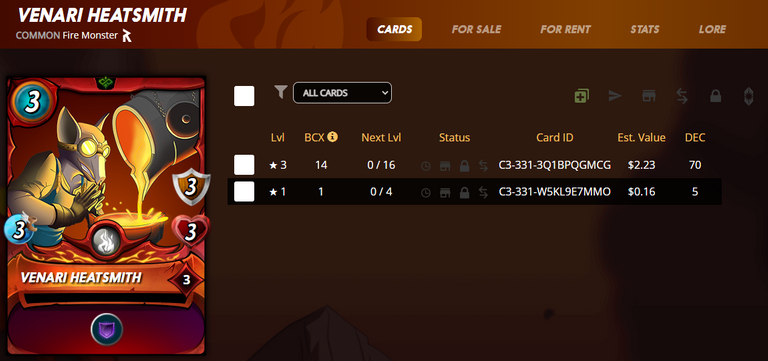 ---
If you have not started playing this exciting Play2Earn game, you should start. Here is my link to sign up:
https://splinterlands.com?ref=darmstrong
---
---