Clash Of Streamers | Guide To Climbing The Campaign Tower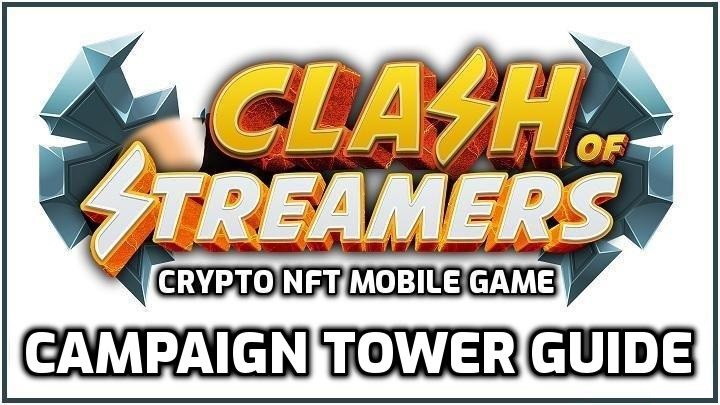 Here is another Guide with things that I have learned after playing the Clash Of Streamers Mobile Blockchain NFT Game for the past 5 months. This time, I'm taking a closer look at the Campaign Tower and how to progress in it.
For those that are new to this game who want more info, also check:
---
Campaign Tower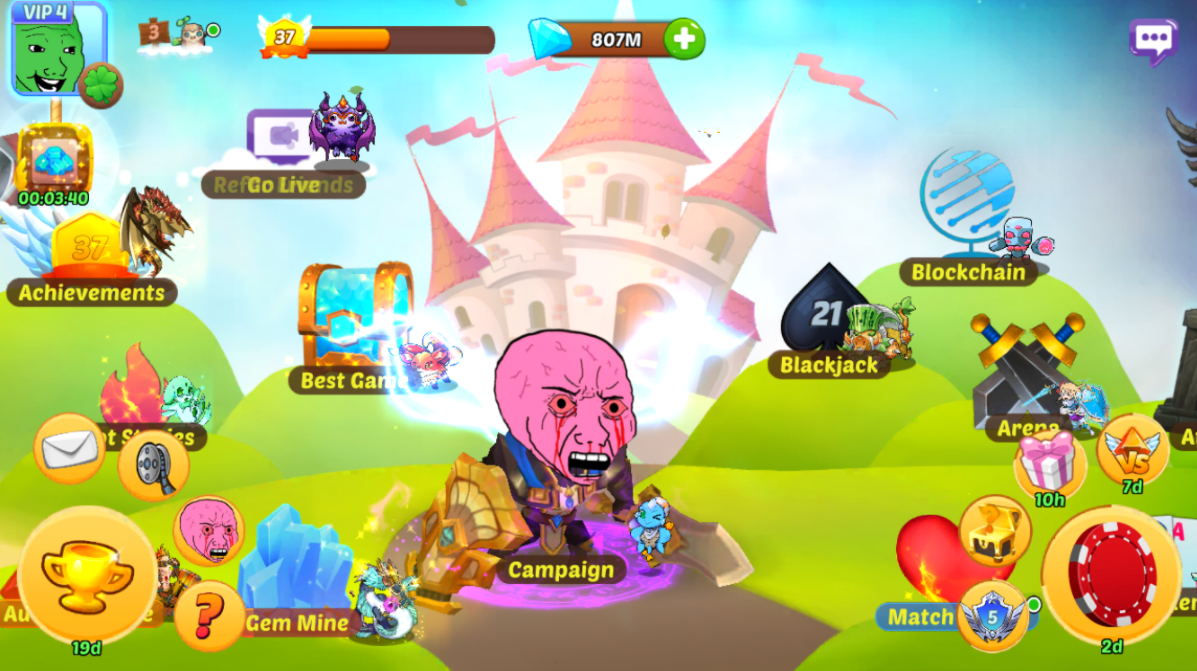 The Campaign is the main way of making progress in Clash Of Streamers. It will show the main image that you choose as your selfie/cartoon face/... in the game and you can change the hero skin when keeping your finger pressed on it for a couple of seconds. In the Campaign Tower, you will have to fight again against Non-Player teams and bosses (the computer) progressing your way to higher tiers that always get more difficult.
The Tower exists of different Prestiges which are divided into different chapters. Each Chapter has different teams in them you have to beat and at the end a Boss with all heroes coming from 1 specific Faction in each chapter.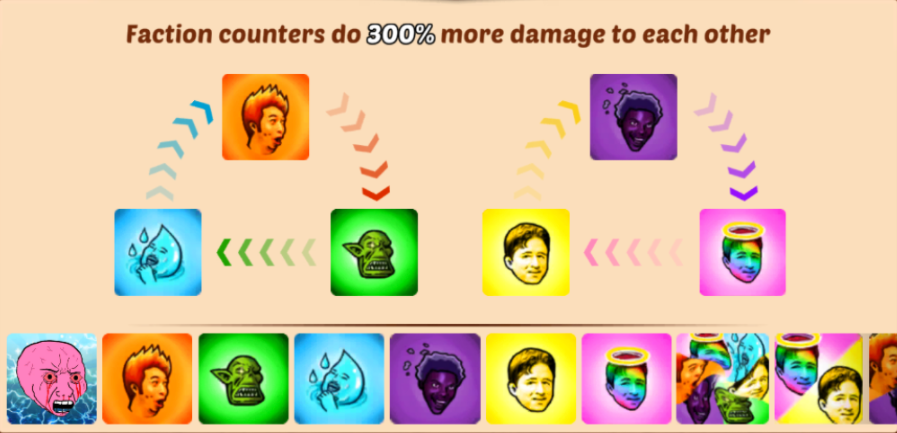 While the game will automatically make the smart choice of the team you can field that has the highest amount of power against the opponent, it's important to know that some factions counter other factions giving them 300% more power. The choice you will have to make is to either balance heroes you get from all the different factions (when you get to forge a new higher-level hero being able to choose what faction it belongs to) or go for a strategy where you put all your strong heroes in 1 faction so you are potentially quicker going to get to a Max Level hero that can be exported. The problem with choosing for 1 faction is that some fights will get really hard as you will face teams that counter you. I personally opt for a balanced approach and only time will tell if it's the right one.
---
Fighting Mechanics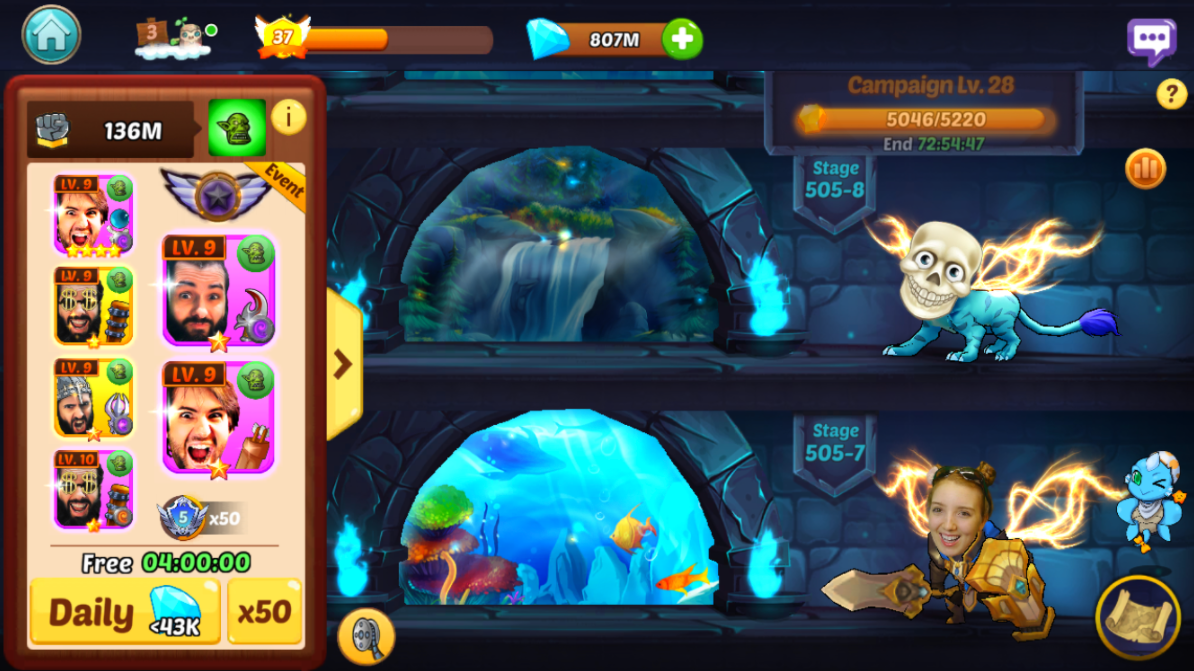 The way it works is that there is a multiplier that makes it so that more fights are simulated with the one that gave the best results showing. When you managed to win you get all gems of unused simulations paid back to you. Since there is a lot of randomness in the games, with hero attacks having a chance of getting a massive multiplier, you will be able to win against teams that have heroes with higher levels. As you progress in the game, the gem cost of fighting will go down, and assigning the right pets can also decrease this cost. Optimizing things like this is a big part of the skill that is required & the gameplay. Also when you are much stronger than your opponent, you will move on to the boss after fighting a team once getting all the rewards for the battles that you were allowed to skip. If things are closer, you will have to fight against all the teams that stand in your way toward the boss.
Daily Free Fight & Rewards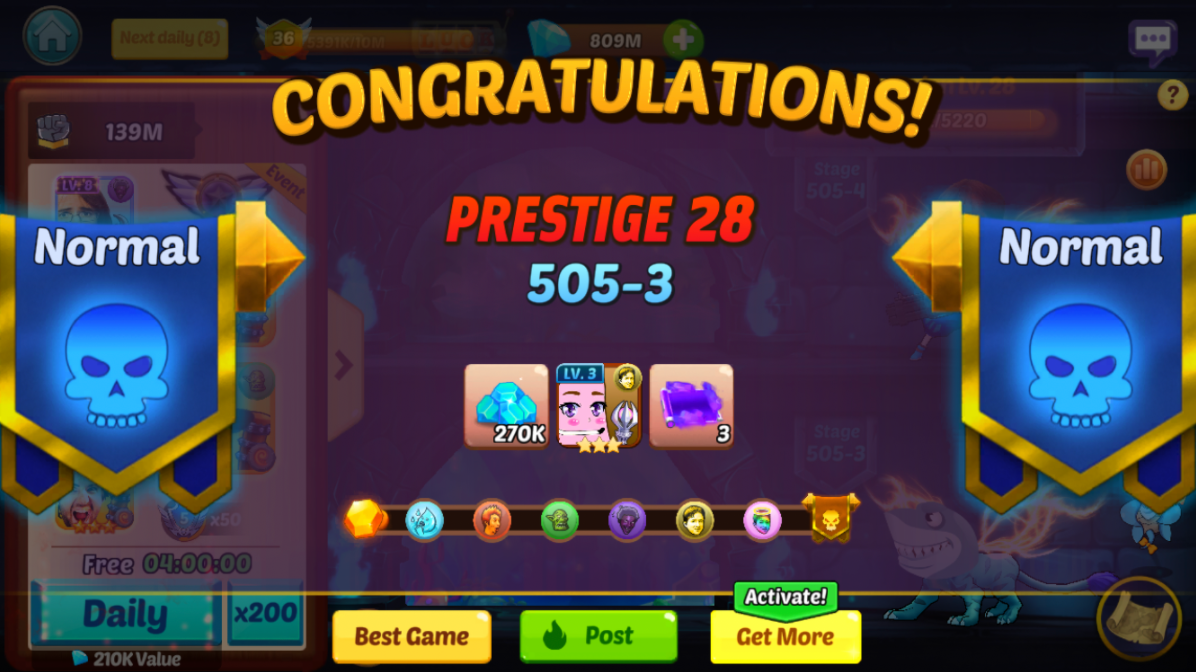 Each day, you will get a free fight with the multiplier depending on what VIP Level you are. At VIP Level 4 where I am at it is a x200 Battle that you get and each day when logging in, you will also get some loot based on how far you have progressed in the tower. Right now for me at Prestige 28, that is 270k gems | A Level 3 Hero | 3 Tryhard Scrolls which all help your progression. You have to pay gems to play more but you generally will earn more rewards back as each battle gives you something and at the end of the prestige you have collected all the gems to free a Legendary Pet.
---
Making Your Team Stronger
The entire game is designed for players to grind their way up getting stronger heroes and more bonuses and buffs for their team at lower gem costs. Aside from the basic opening of Summon Scrolls combining different heroes to give them more stars and using that stardust to get them also to a higher level, there are more ways to make them along with your team more powerful. It is quite complicated to explain but fairly easy once you understand it.
1. Skins & Faces
So the point is that every player can have their own set of skins/faces in the game you or others can play with and collecting these is a big part of the game. These skins can have different images and levels (rare/epic/legendary) and having duplicates of them also gives a power boost from what I understand. The game has some of these faces by default into them but you can also get them from other players. You can add your own using a selfie at the start of the game or later on and you can also just upload images setting certain requirements for other players to possibly get them.
I personally have gone for the Crypto Wojak Meme Faces and uploaded 5 of them which is the maximum. Those with a twitch account linked to their game can upload them on the gamingforgood.net dashboard.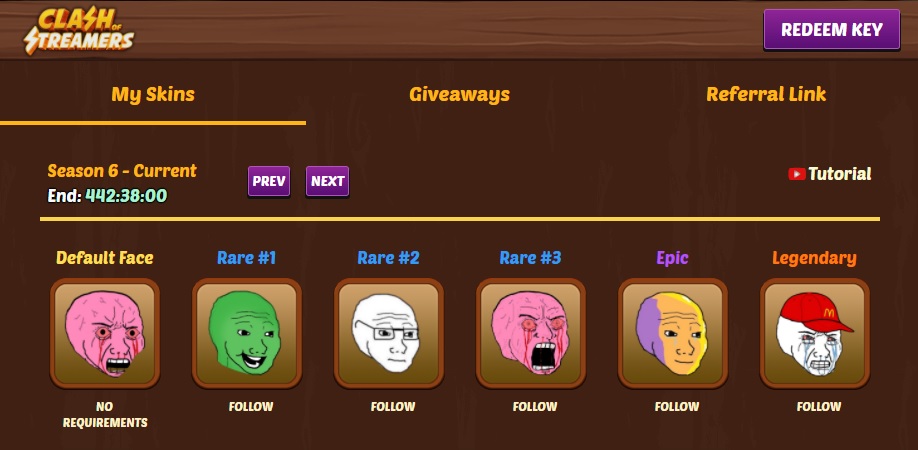 Everyone in your community will get the Default face for free and you can set requirements for them to also receive the rare, epic, & legendary skins. These requirements can go from following on Twitch/Youtube/Twitter to a donation amount you can set yourself or subscriptions. Mine are set at 'follow' so anyone in the game who follows me on Twitch (https://www.twitch.tv/costanzabets will get all these skins increasing their skin points and options to play with more powerful faces in the game.
To follow me and possibly join my community in the game, search in the community building for costanzabets and you should be able to instantly get all these extra skins to play with in your own game. You can also claim a free default skin of your choosing daily in that building.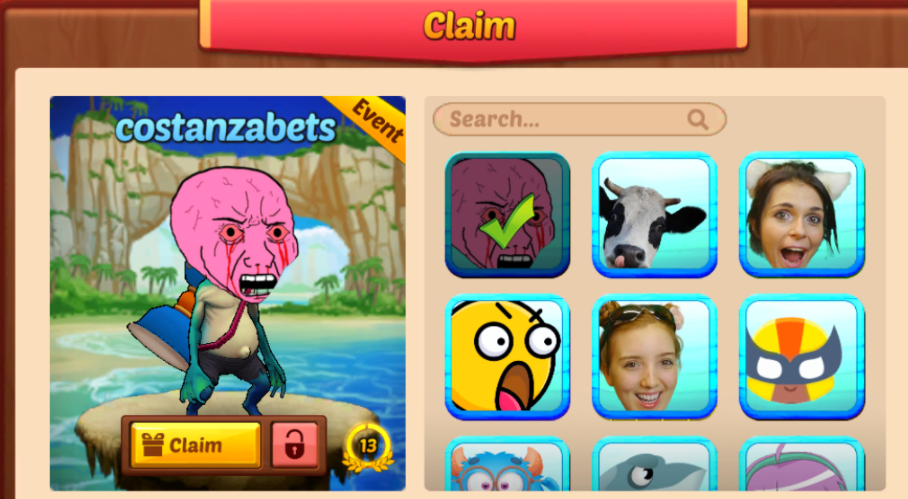 2. Streamer Talents
One of the main goals of the game to collect many faces (including duplicates) is because the Streamer Talents building allows you to get a lot of buffs on them which will drastically increase your power helping you to progress in the Campaign Tower.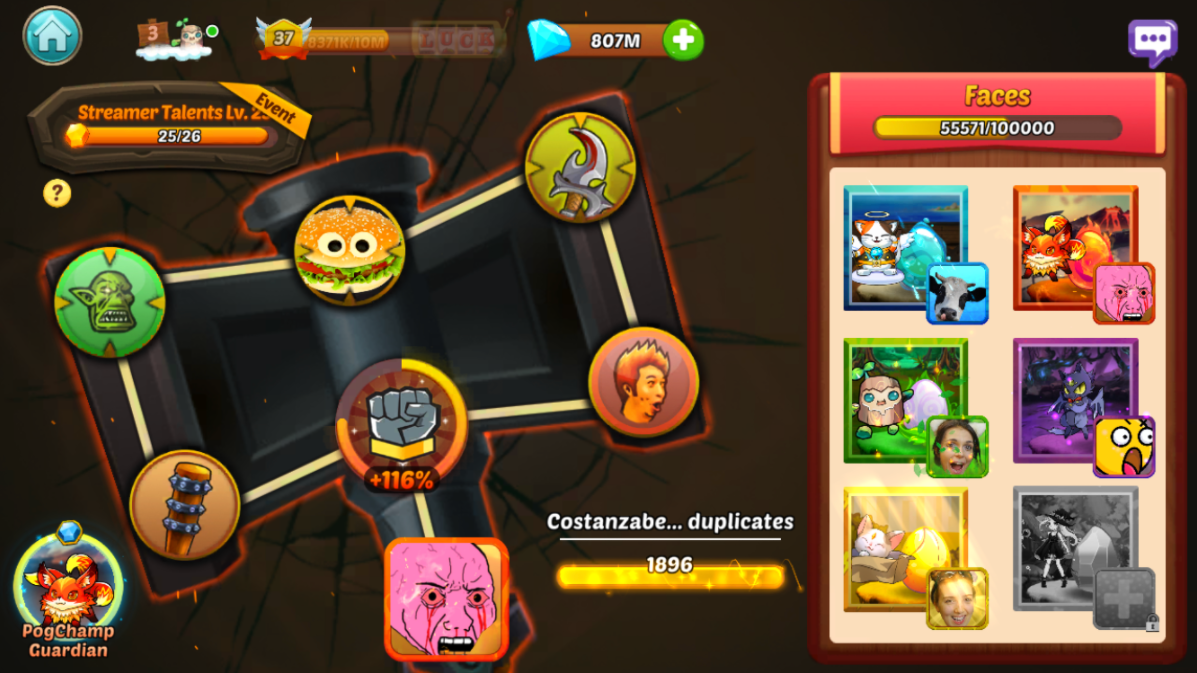 So you need to collect a certain total amount of skins that you either earn from rewards in the game, get from opening scrolls, following players that give them like me, ... in order to unlock the ability to select buffs for them. In order to unlock all 6 of the slots, you will need to collect 100k skins in total but the first couple of slots don't require that many. Once you have enough faces to open a slot you can assign a streamer face to it and you will need to collect a certain amount of skins from that specific streamer to unlock the 5 talents. These talents give a power boost based on the number of skin slots you have filled. The talents go from heroes that have the face with a certain class and faction that get the boost along with and anti-class and anti-faction that against which heroes with the face are stronger.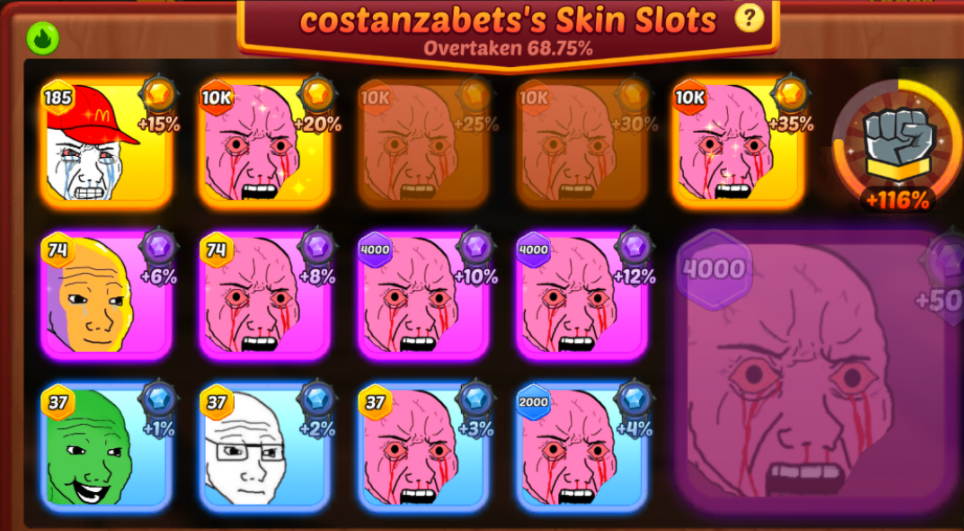 So for as far as I understand, you want to collect as many skins as you can in the game to unlock the faces that get the talent boosts and stick to using only a certain face of a streamer for each faction so all the heroes in there get that boost and you are able to adjust your talents based on the opponent in the Campaign Tower.
---
3. Prestige Progression Buffs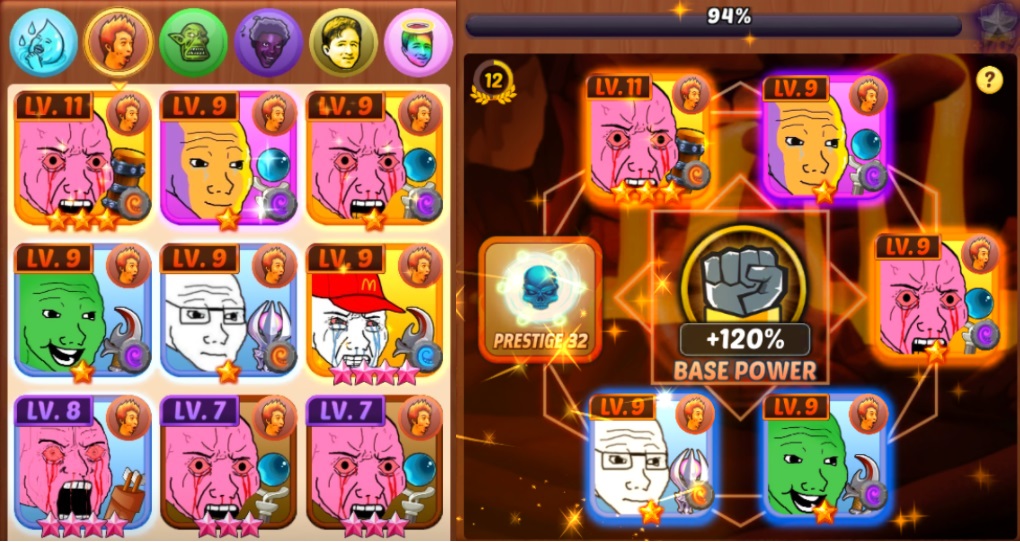 Each time you manage to complete a full Prestige in the Campaign Tower, the game will unlock a slot in one of the factions where your strongest heroes & pets will get a base power boost which makes your team stronger.
---
4. Hero Abilities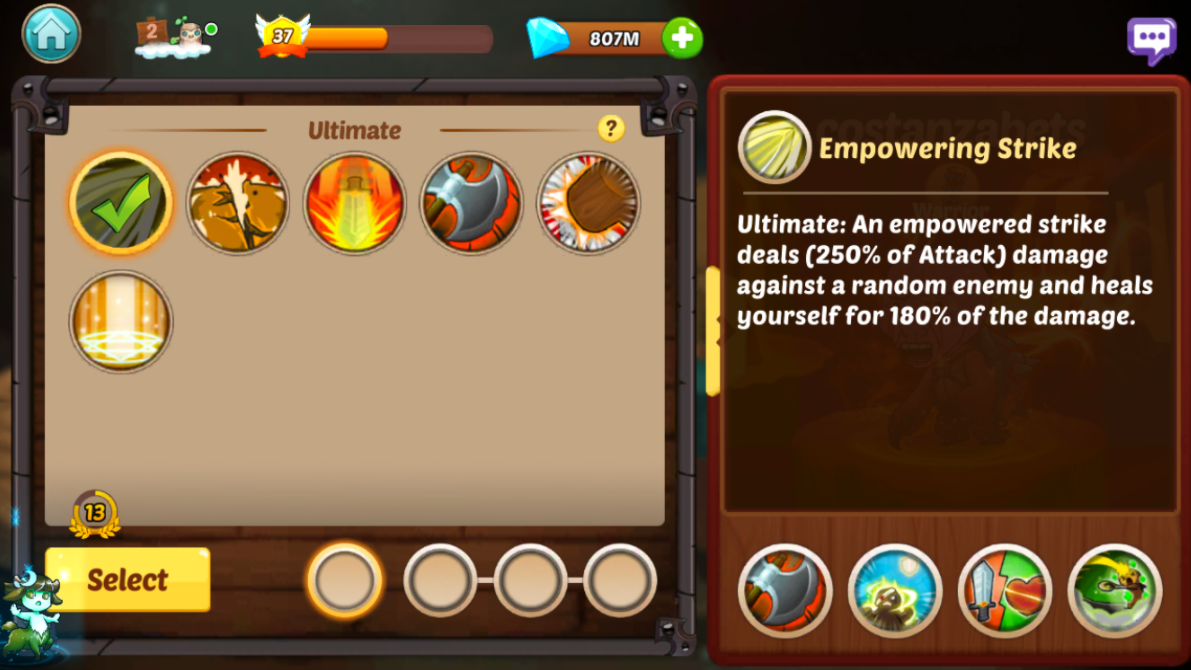 Each hero has a certain ability set giving them special powers which can come in handy when trying to progress in the Campaign Tower. One thing that comes to mind is that effects to stun opponents are most effective on bosses while the ability to spread damage around between different opponents works better for the regular team fights. You can alter ability sets on heroes in the Spellbook Building.
5. Prestige Boost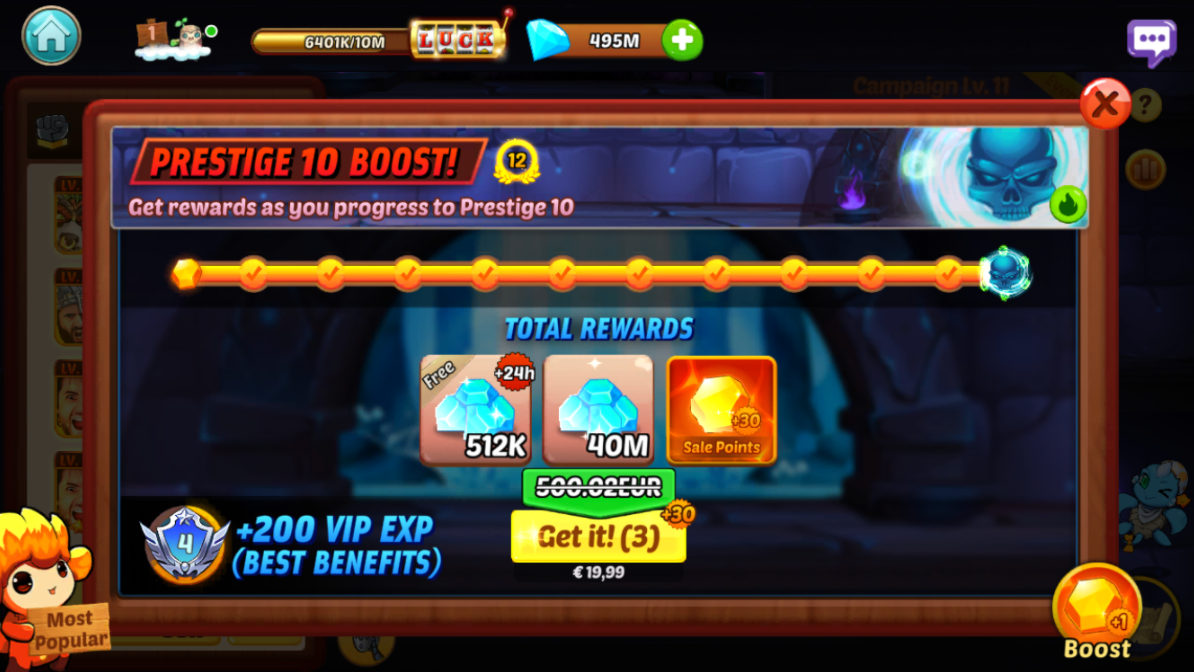 Once you reach Prestige 10 you will be able to buy or use sale points on the Prestige boost which is a must-buy because the cost of 25 Sale Points will give you 30 sale points back along with a ton of Gems and 200 VIP Experience. These unlock as you progress in the campaign 3 times each prestige. This deal can be renewed each 10 prestiges so from 10 to 20, 20 to 30, ... If you have the boost active and buy it again, it will nog give double to same points each time you unlock them but simply extend things to higher prestige levels.
Conclusion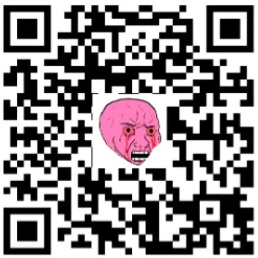 There are a lot of layers to
Clash Of Streamers
and all the different buildings are connected one way or another making it really hard to properly cover everything in this post. I'm quite sure I still have to find out about many of the more complex mechanisms. The thing that I do know is that you want to collect as many skins as you can to unlock the talents and get bigger boosts from skin points. Most likely, focus on 1 specific streamer skin for each Faction so it is easy to change the talents giving them the maximum boost and opportunity to win in the Campaign Tower. Reaching higher prestiges will make your account stronger allowing you to climb and get better loot because your account trust is increased. You also want to make sure to get the boost that gives 30 Sale points over the course of 10 prestiges at the cost of 25 sale points!
---
---
---