Non-Splinterlands Income Quest continuous: 1UP >300% APR pool, UTOPIS rewards, PGM new gaming tag!
Every passing day you can't have enough of learning about new stuff and getting into new emerging projects that looks promising have the potential to surpass our expectations!
So this time I'll be talking about the ones I'm In and some new discoveries
ONEUP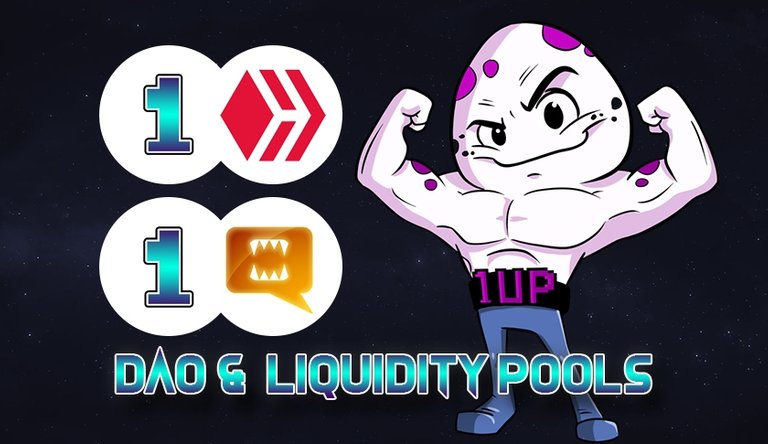 If you're writing about Play2Earn, NFT's or blockchain games and not using the
#oneup
tag, you're missing on a LOT!
In addition to getting rewarded 1UP tokens for using the tag and receiving upvoted,
you're also being rewarded by engaging in the comments thanks to @engage1up, of course by using the 1UP front end. Top 10 most engaging members are generously rewarded as mentionned here
Besides, Don't sleep on the contests run by @dynamicrypto!
I want to catch your attention to the Diesel Pool, this is my current standing:

Why I do believe SWAP.HIVE:ONEUP pair is the Best pool to get into:
347% APR almost 1% daily ROI, these rewards will be paid for another 63 days so expect a 63% return over 2 months!
Low price fluctuation on Hive => Less risk of impermanent loss
1UP token stabilising at $0.05 price
Low total liquidity, not many are aware of 1UP, so you got a higher share thus higher portion of the reward pool.
ONEUP:SPT pair is perfect for:
Those who got liquid SPT and 1UP, you get the
same APR around 350%
SPT is stable around 0.007$ (probably can reach $0.01 soon)
How to get into the diesel pool? : Check my Tutorial
UTOPIS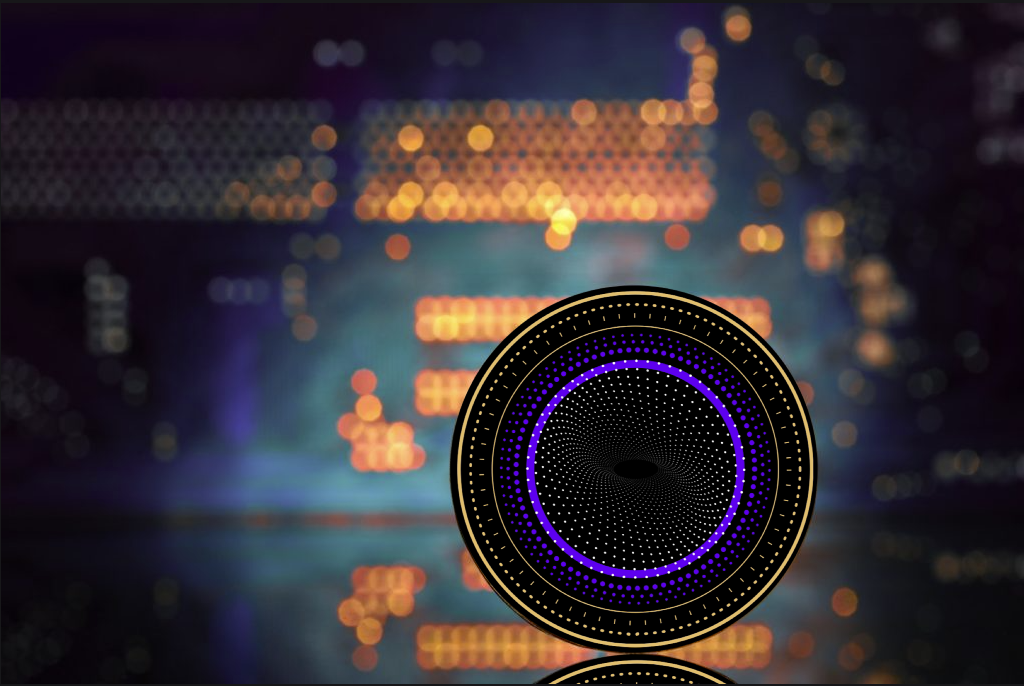 This project run by @chronocrypto started earlier this year and I do consider it one of the best projects for passive incomes.
This man is always on the lookout of new project to get in and I'm quite excited for the latest collaboration he did with #PGM (more on that later).
By holding UTOPIS, you're promised 60% ROI (according to the latest post) in HIVE and H.E Tokens (10% more by staking UTOPIS) paid on Monday: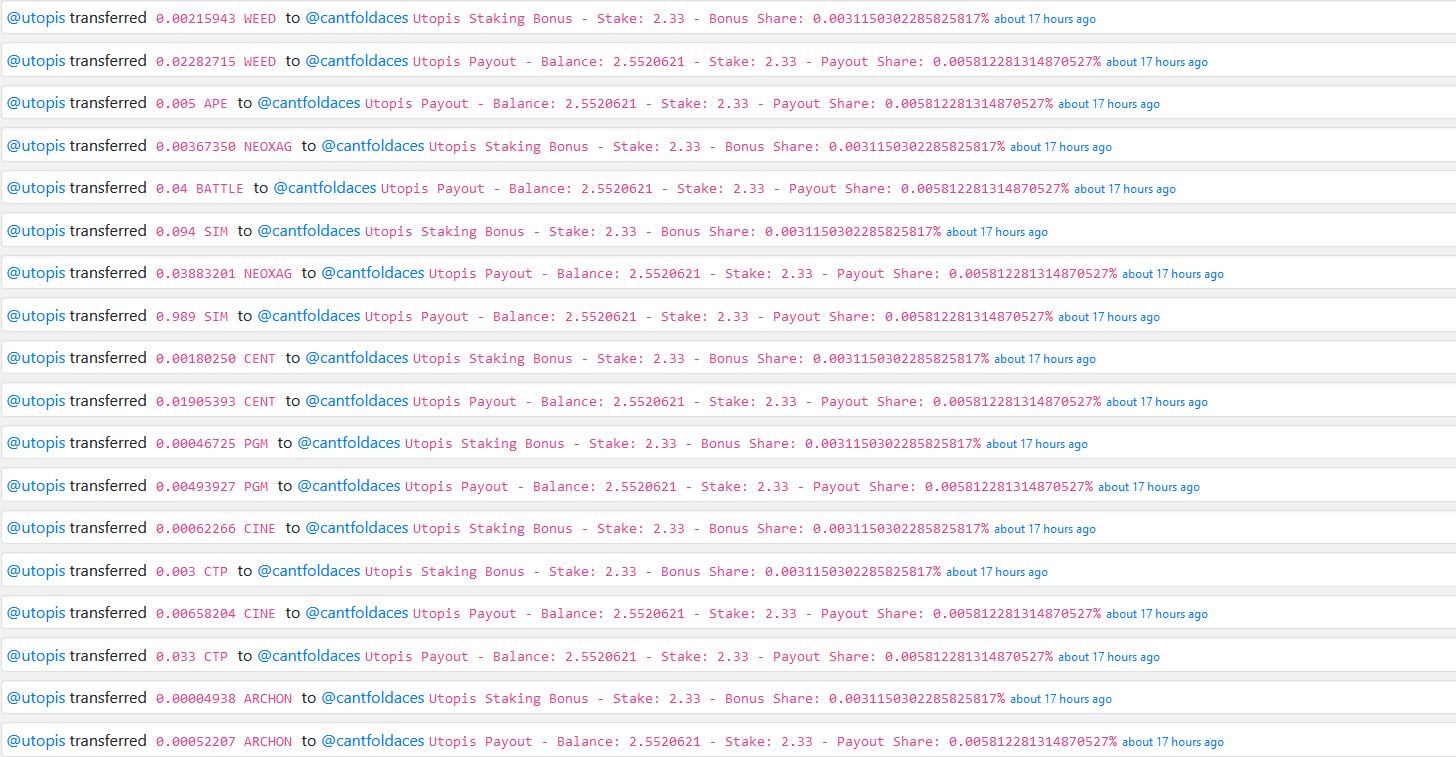 How does he get those juicy divs for us fellow UTOPIS holders:
Doordashing, a large part of his income are converted to HIVE and distributed to holders, and according to his latest post he's been doing great!
ETH mining, POW rewards are used to purchase hive and distributed to holders
Biggest WORKBEE and BRO holder, both offering dividents so even more for holders
Another big update coming:

You can purchase UTOPIS on Tribaldex
PGM

There is no better way than getting into a project at it earlier days! #PGM is created by @zottone444 and focus on blockchain gaming contents, currently trading at 0.2 Hive/PGM.
Let's see what are the benefits of being involved with PGM:
Use #PGM tag in your gaming contents, you'll get noticed by @zottone444 (or other PGM curators):

him being a 1UP curators, expect a juicy 1UP rewards
Getting boosted by ! PGMBOOST command and can earn up to 5 PGM
In the future, upvoted earns you PGM token rewards both for author and curator

Staking a minimum of 100 PGM earns you the ability to use !PGM command (similar to the PIZZA command) and use it up to 3 times per day:

More if staking 500 PGM(5 commands) and 1000 PGM (10 commands)
Top 3 command users gets a share of 50 PGM weekly

Participate in contests for a chance to grab a part of 200 PGM here
There are hints on the future goals of PGM so if it comes live expect a significant demand for this token:
Start an NFT shop with exchange currency in PGM token
NFT minigame with PGM token main currency
That's why I was pretty excited with the recent Collaboration between UTOPIS, PGM and CCH (gotta look more into it).
If there are some other of passive income projects/new ones please let me know and I'll gladly look for them! Have a nice day!
---
---