My Post in the Front page!? If I did it Everyone can do it! Updates on my dive through OneUp and anothers

I always admired the blog posts figuring on the front pages and how well they are written and structured.
After a long day, I opened 1up.zone and this is what I found: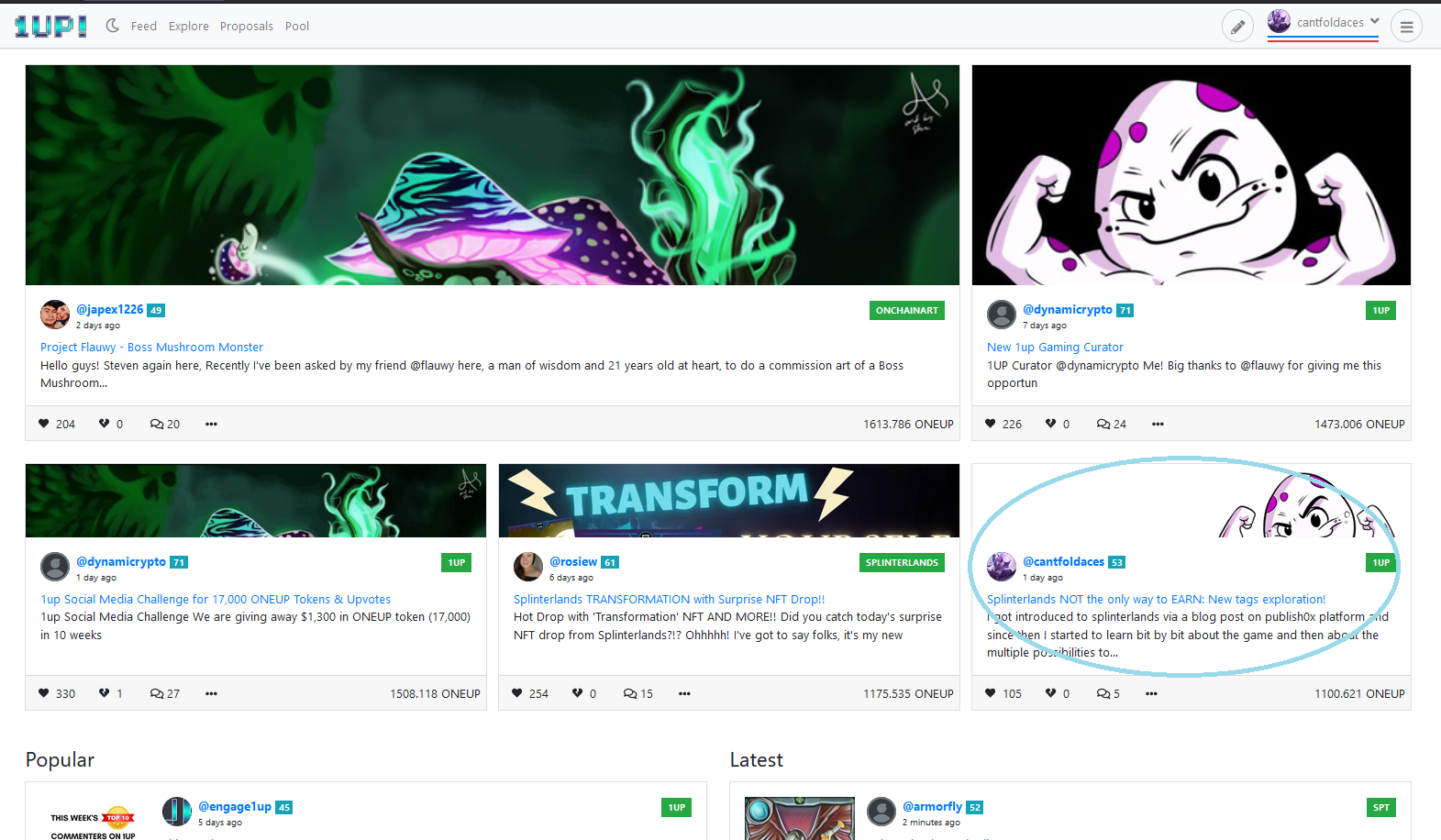 I was like: wait what?? This is MY blog post on the Frontpage. I was extremely happy and proud that my post caught the attention of a lot of members, among them:
Flauwy the man himself behind ONEUP
Monster-Curation every member on splintertalk wants a tip of his upvotes!
engage1up not only upvotes comments but also blog posts
Awesome OneUp and SPT Curators: dynamicrypto, orionspeakgaming, hive-pizza, brofund just to name a few
A Huge Thank You to you and everyone who got my post upvoted! You made my Day!
PS: I do remember that we should not mention members without a specific reason and I do understand since it can be annoying to get pinged just to say Thank you.
OneUp
Starting to use 1up.zone as my go-to platform for blog posts and comments related to gaming. I'm motivated to start posting every single day but I deem it important to focus on quality:
It's like building a reputation and mining using your brain.
Just like splintertalk, another Social Media Challenge is launched on OneUp where 1700 OneUp are up for grab weekly for 10 weeks! + your post getting upvoted just by participating!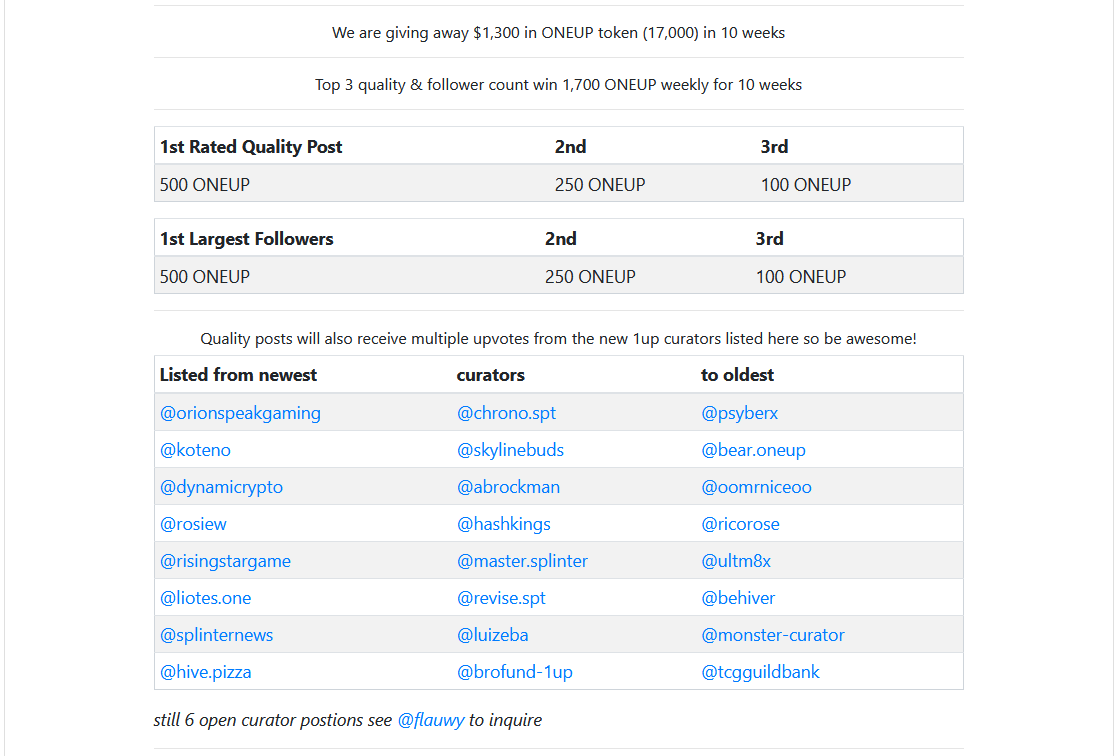 Every reader be like: Notice Me Senpai
As for the diesel pool, I'll pair the available Hive.swap and SPT with ONEUP that I'll be receiving next week and enjoy the ongoing juicy APR.
Here is a great guide made by @ecoinstant on how to add liquidity: Link
OPG
I've talked about Orion peak gaming on my last post and started using #opg tag.
As I mentioned, @orionspeakgaming rewards you greatly for using his tag:
Getting upvoted! Didn't mentioned that account is among the 30 OneUp curators => Moar ONEUP


OPG tokens rewards: I've got 3 OPG which is currently at a value of 0.5 hive

PSYBER X - LVL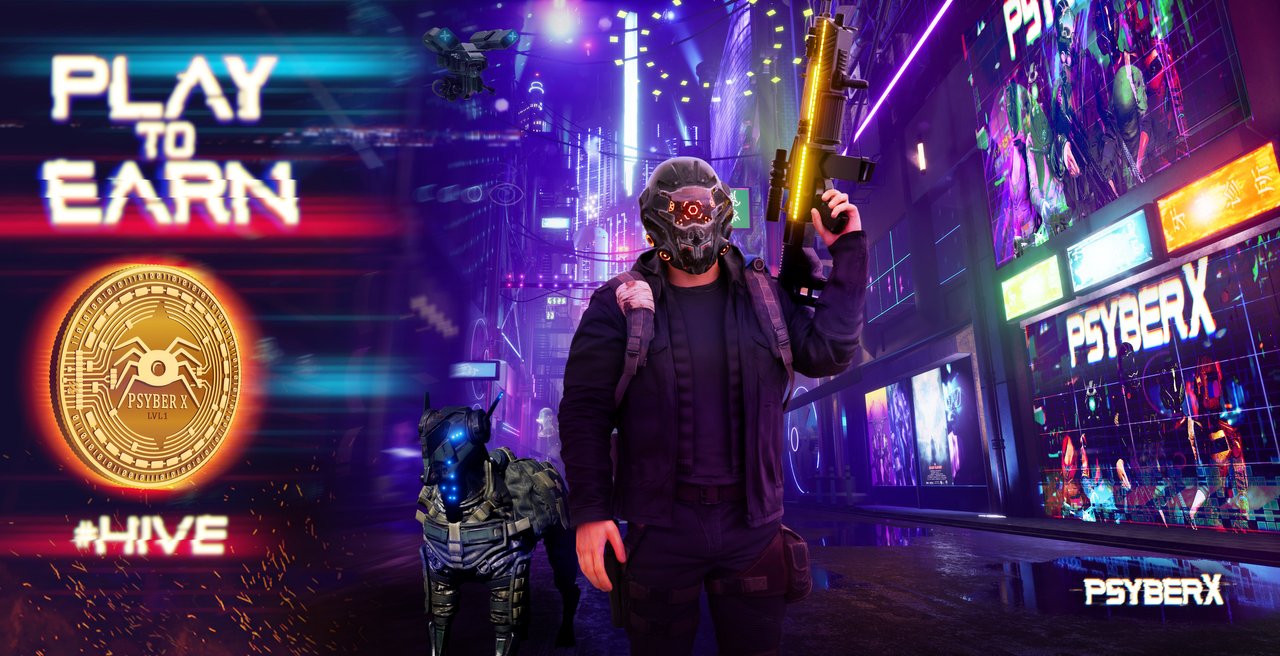 It was until yesterday that this game has caught my attention and oh boy if the team delivers a game on the hive blockchain with this kind of high-end graphics, things will be interesting and exciting.
As far as I understood, there are two phases;
First phase: being a battle royal 50 vs 50 game where you need LVL token to revive
Second phase: Open-world MMO game (not much info about it and will take some time to build)
More info can be found on @psyberx!
As for the utility for LVL token:
Entry fees to the game/ tournament
Reviving when killed
Gain LVL when killing an enemy
Maybe other use cases in the future
Currently, the token is trading at 0.0015 hive and the game is only known by a few members and I can't stress enough how important is to be at the early phases of a project.
Moreover, you have up to 10 November to be eligible for the Founder Edition NFT:
Tier 2: Holding 1 Million LVL (1570 Hive a current price)
Tier 3: Holding 300,000 LVL (471 Hive at current price)
Meanwhile, I'm "only" sitting at 1600 LVL.
Last but not least, you can get LVL tokens via Diesel pool by Providing liquidity and pairing ONEUP with SPT or SWAP.HIVE.


---
---