First Time swinning in the pool of Splinterlands Silver League: How was my Experience
Bronze league was getting boring, almost 80% of matchups against Venari Wavesmith or Oshannus. Either you learn how to counter, play the same comp or keep on losing aginst it!
That's when I decided "Why not take a trip to Silver" through rentals and see what it gives?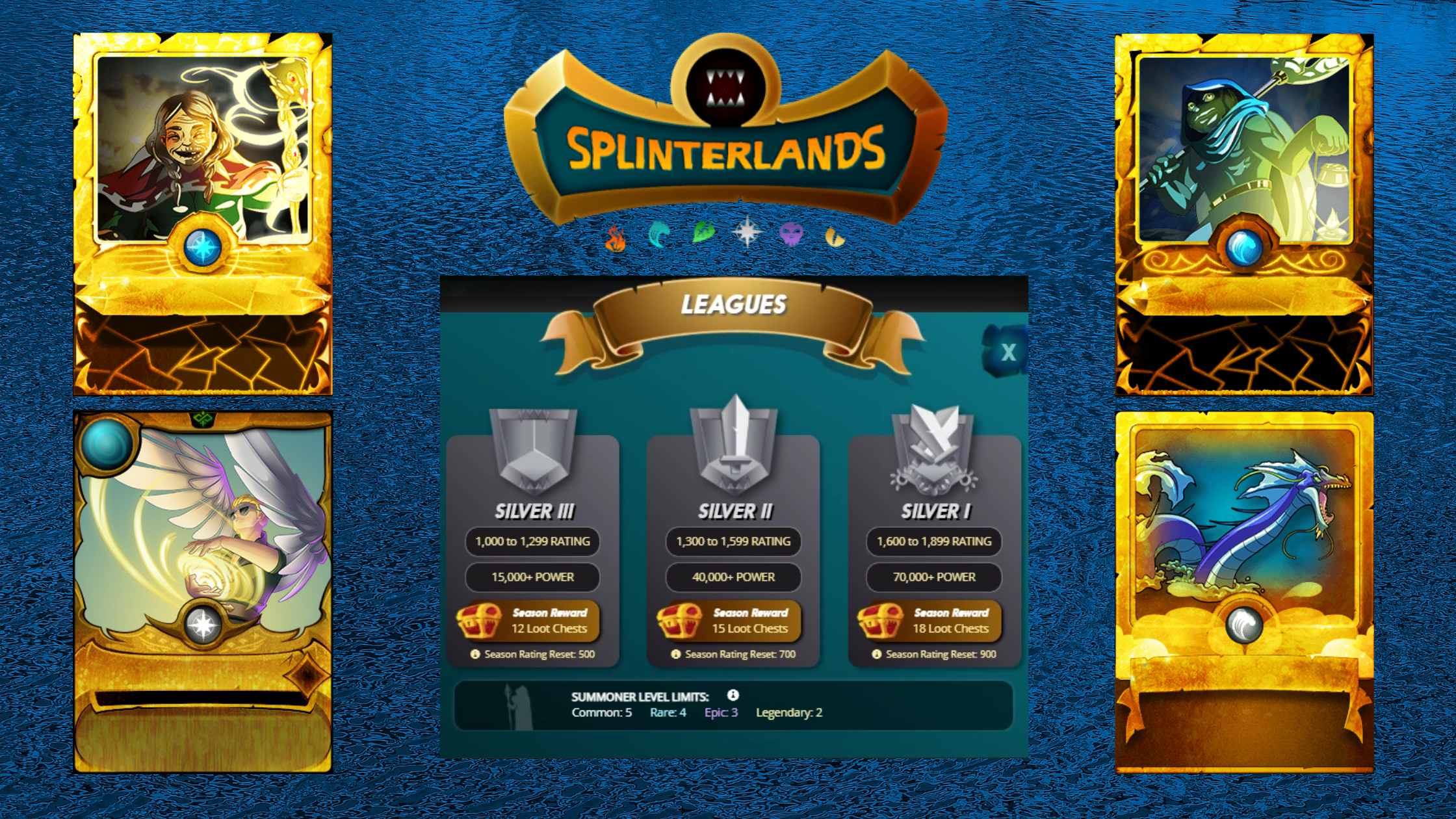 Images and Logo owned by @splinterlands - Edit by @cantfoldaces using canva
1) That was fun
Why do we play a game if it's not for the fun?? but If I want to summarise the difference between Bronze and Silver in term of opponents:
Less bots compared to Bronze, so you actually think how you'll play the opponents thus being more competitive
A rich variety of enemy composition: You get to play different kind of splinters, even the legendary ones like Chansus and Yodin. You never know what you'll be facing!
Higher Mana Cap: More flexibility in Monsters selection
More rewards (on average): 4 DEC/win on Bronze I VS 10 DEC/win on Silver II
2) Level of difficulty
Not all silver is insanely difficult as the rumors going on. In fact, we can devide it into 3 parts:
Rating [1000-1300]:

Pretty similar to Bronze I
Most Summoners are at Level 1: Alric and Mylor are the most played
The pool is softer since many are moving up (through renting) for better rewards

Rating [1300-1600]:

Battles are getting harder and start facing better cards
Bortus being played more
Facing Lama Kron / Lama Golem more frequently

Rating [1600-1900]:

The true Silver Elo: Players are way better
Summoners mostly at level 2-5
Facing a lot of legendary Summoners: Yodin and Dragons (Daria/Camilla)
Yodin is BROKEN!
Less magic damage monsters
Passive tanks like Almo and Lord Ariantus are more frequently played
3) Was it Profitable?
I do believe it depends on the monsters you rented/ rental cost/ playing frequency.
I've rented many Gold Foil and Alpha Cards for the extra 10% Bonus + Burned my ECR to 30%
I've completed 2 Daily quests and quite pleased about what I got:



Here's a summary of all the Maths: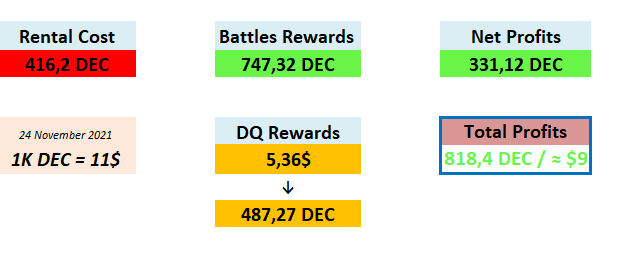 Around 800 DEC or $9 at current price is really profitable, Funny how I got more from the DQ rewards!
4) My cards
Since it's my first visit to silver, I can't speak about my cards and the analysis behind my picks.
Many fellow members can provide way better guides on the best compositions for Silver league!
However, I do believe that Pelacor Conjurer is Underrated especially associated with a Healer: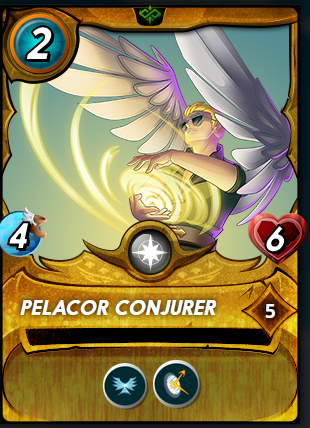 4 Speed + Flying: Truly a dodge Master, I can't count how many times the enemy tank missing his shot
Magic Reflect: Making Mages Cry (Talking to you Venari and Wood Nymph)
All this for ONLY 2 MANA

That's it for my journey! It'll be great if someone could share a guide/infos about the most viable compostions for Silver!
If you haven't joind splinterlands yet, Feel free to use my Link
---
---