Arbitrage opportunity: How I made 2.5% profits from my ONEUP in 2 minutes!
Hello everyone, everyone is hyped about the Hive snapshot and airdrop but I'm gonna approach a least known opportunity on the Hive blockchain and more precisely it's related to the Diesel Pool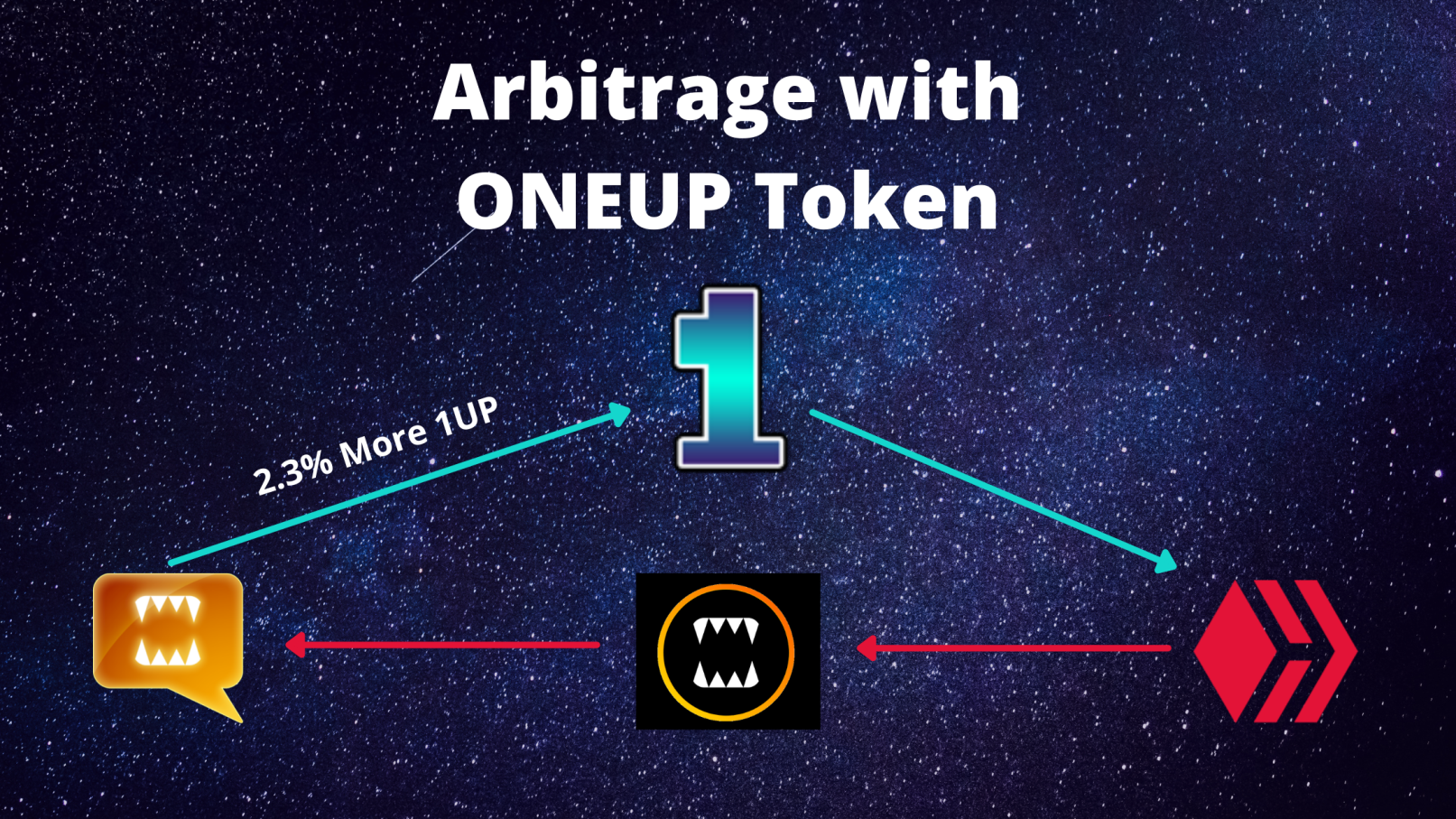 What does Arbitrage means?
Cryptocurrency arbitrage is a strategy in which investors buy a cryptocurrency on one exchange and then quickly sell it on another exchange for a higher price... That's where the classic Wall Street strategy of "arbitrage" comes in. "Capturing the arb" means taking advantage of the fact that an asset is selling for cheap in one place and at a higher price in another market.
But it's kind of different here as I'm doing arbitrage against 2 of ONEUP diesel pools:
ONEUP:SWAP.HIVE and ONEUP:SPT!
Does it always work?
NO it doesn't! in fact only when an opportunity arise.
Check the 1UP price on both Pools:


Calculate the difference in 1UP prices





I've made the trades on 2nd January 2022 when there was a 15% price difference between both pairs (sorry for not having the screenshot of the previous prices).
How it's done?
As explained in the definition, we sell high and buy low: I've done that in 4 transactions
I can't stress enough on how amazing the hive blockchain is giving us such opportunity:
Lighting fast transactions
Zero Fees
This operation can't be profitable if there were fees involved like in Binance smart chain and Etherium
So I've started with 300 ONEUP, let's see how it ends up:
1) Swap ONEUP for SWAP.HIVE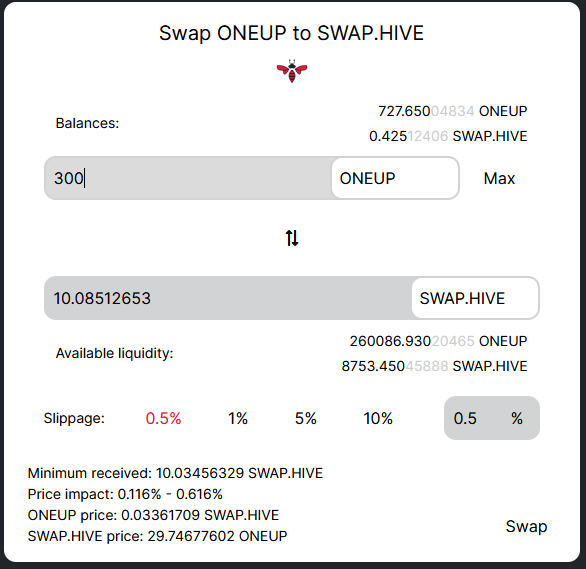 Here I sold
high
for SWAP.HIVE, I'm looking for a way to get SPT in order to
buy low
2/ Swap SWAP.HIVE with SPS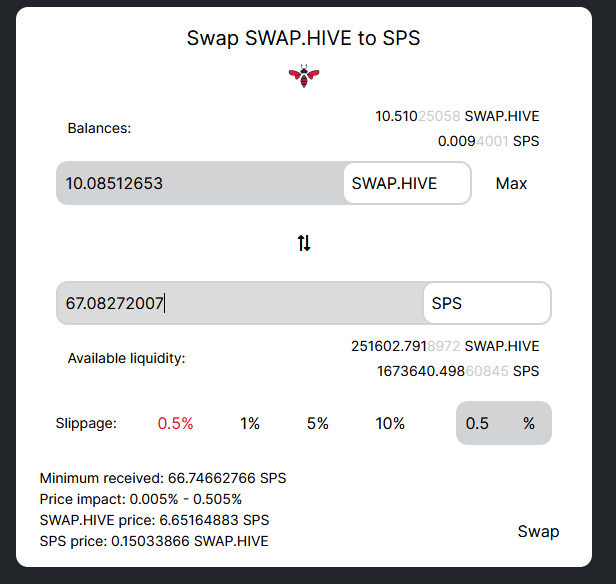 3) Swap SPS for SPT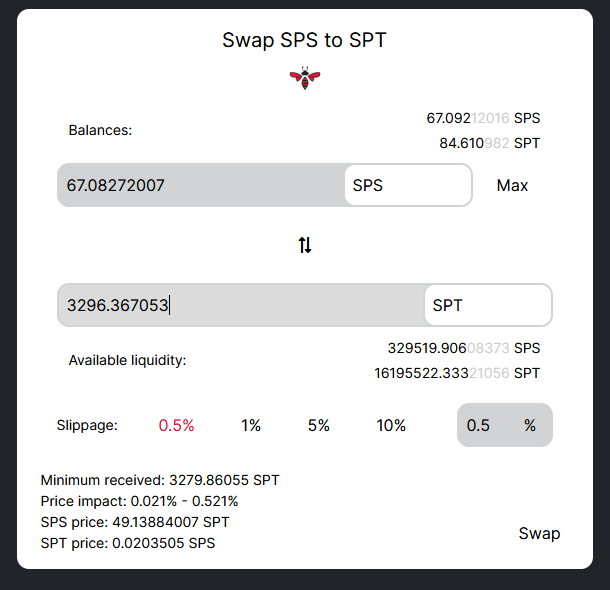 So we finally got SPT thanks to the avaibility of multiple pools in diesel pools (buying from the market won't make it profitable since you need to wait for a good price or sell at a higher price)
4) Swap SPT for ONEUP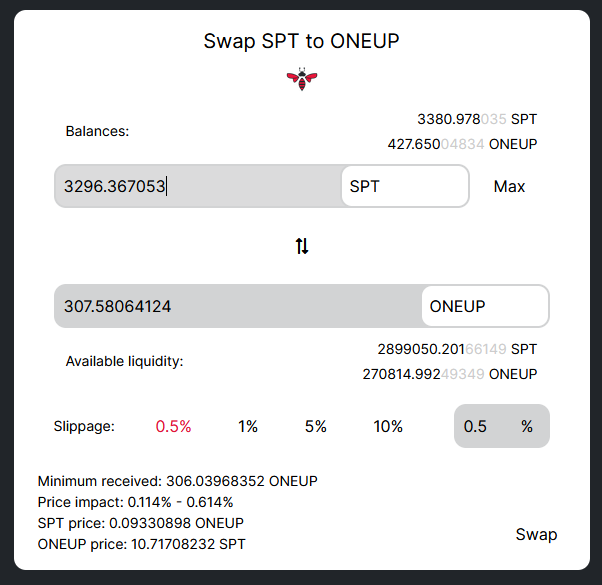 Takeaway:

Can it be done for an unlimited numbers of time? No, after 10min and doing the trades a couple of times (15 ONEUP profits), it became no longer profitable as the Oneup prices difference was shrinking and not much profits can be done.
So I hope I could highlight another way of using the diesel pools to make some profits, althought this method requires close attention to the prices and fast execution, it is not deprived from risks as you can end up losing by doing these trades so be careful and this is NOT a financial advice.
If there are any questions, I'll gladly answer them! Have a Nice day
---
---